Bob brought his family heirloom diamond to us to looking for a new vision for it, and a setting that would make the piece his own.
The 3ct family diamond had been his grandfather's and father's, and each had worn it a setting of their choosing. The setting Bob's father had chosen was damaged and in need of repair, and Bob saw this as an opportunity to bring the inherited stone fully into its third incarnation with a new design. He was drawn to our star-crossed tension-setting, and, as the architect he is, made a few custom modifications to make the piece one-of-a-kind.
Two recycled gold bands, that match the taper of the tension-setting were added to frame the stainless setting, and bring in the richness of 22k.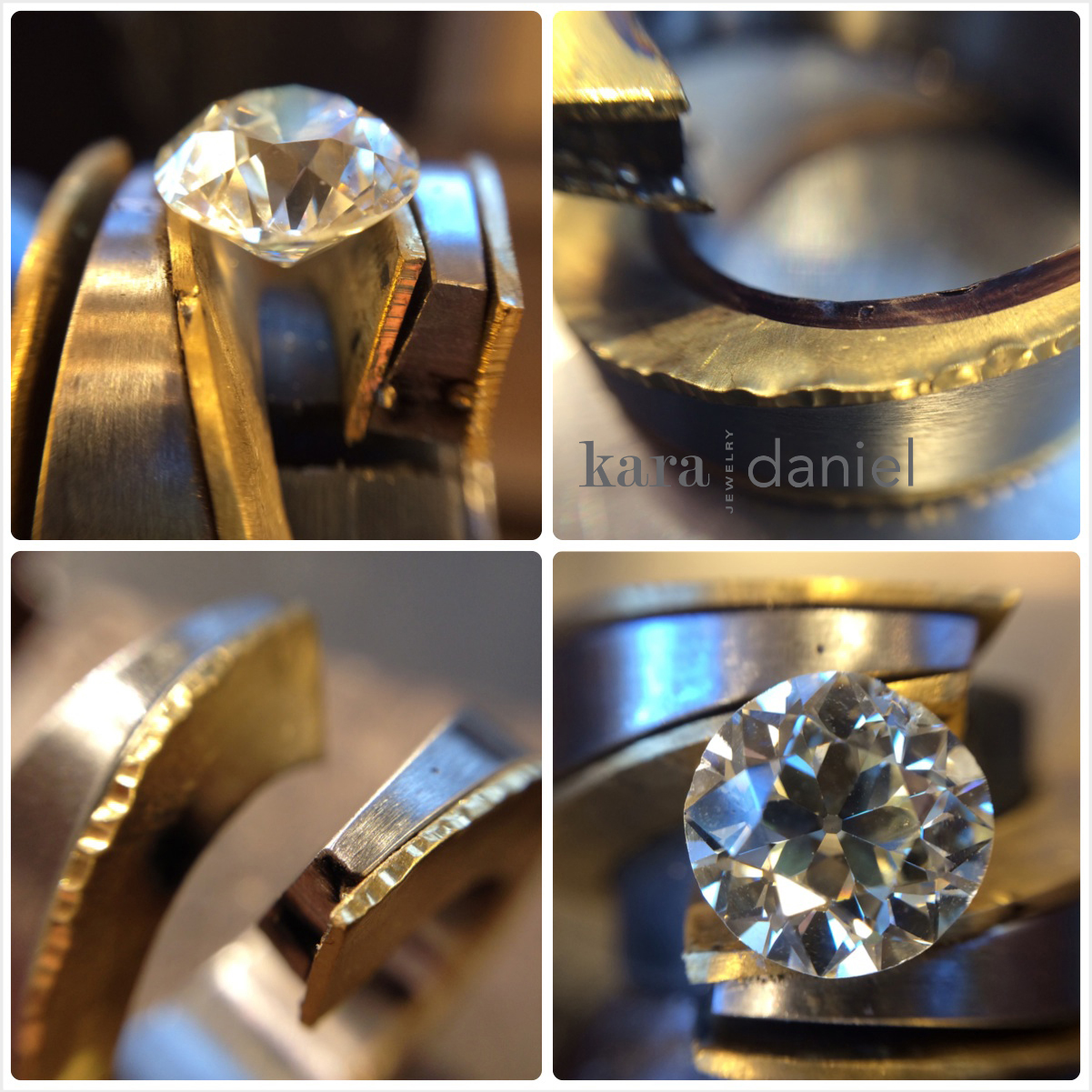 the process
The final piece: a ring that brings the eye to this beautiful heirloom stone, and that brings its family connection to the next generation.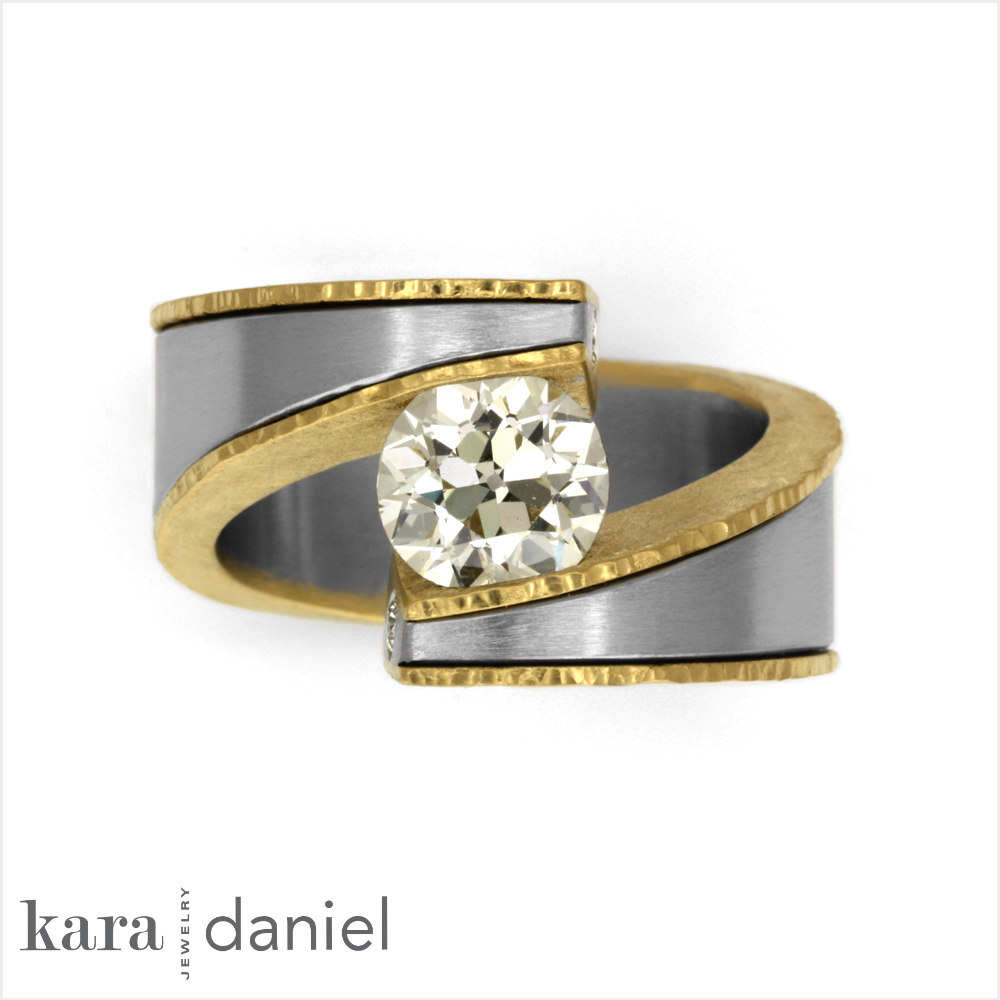 heirloom diamond in custom star-crossed setting