Chris is a storyteller, and he had a clear vision of the story he wanted to tell with this engagement ring for Kim. He had a desire for a design that was organic like their relationship, ever evolving.
He says, "I wanted it to show our two lives coming together, to show our rough pasts with the raw diamonds. I liked the symbolism of the rough diamonds as they are only a polish away from the diamonds most people are familiar with and yet underneath, the value is still there. And then at the center of the ring, is the polished diamond surrounded by the polished gold. This symbolized Kim's parent's marriage which was a fabulous one until her mother was taken by cancer. Her father, still held the torch for her and remained alone until his recent passing. Theirs was a strong and unending connection that Kim and I can aspire to."
Chris had Kim's mom's wedding ring to incorporate in the design, and we decided to pair the vintage diamond in a gold bezel-setting made from the recycled gold. We came to a custom designed scroll ring that would hold two channel-set raw diamonds, and capture the vintage diamond at the center.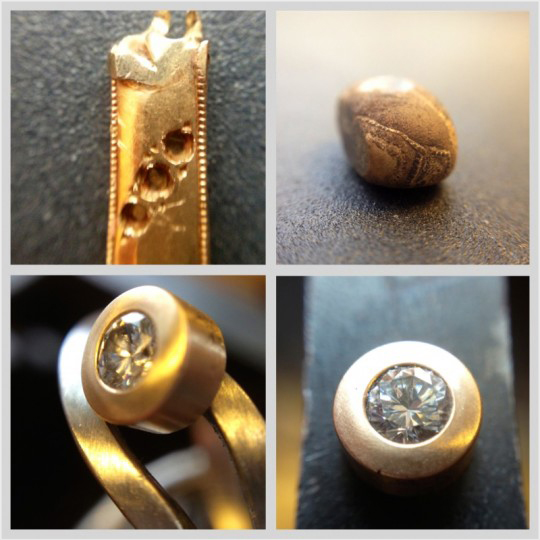 in process: vintage gold & diamond being transformed
The two earthy green raw diamonds were also set in the recycled gold, and lead the eye to the center brilliant-cut diamond. Of the finished ring, Chris said, "I think, in the end, the finished product not only looks stunning on it's own, but it also allows us to tell our story to our family, our friends, and anyone else interested. It transcends just a piece of jewelry and becomes a conversation starter. And each time, I am touched by the emotional response it has garnered as we explain it's design."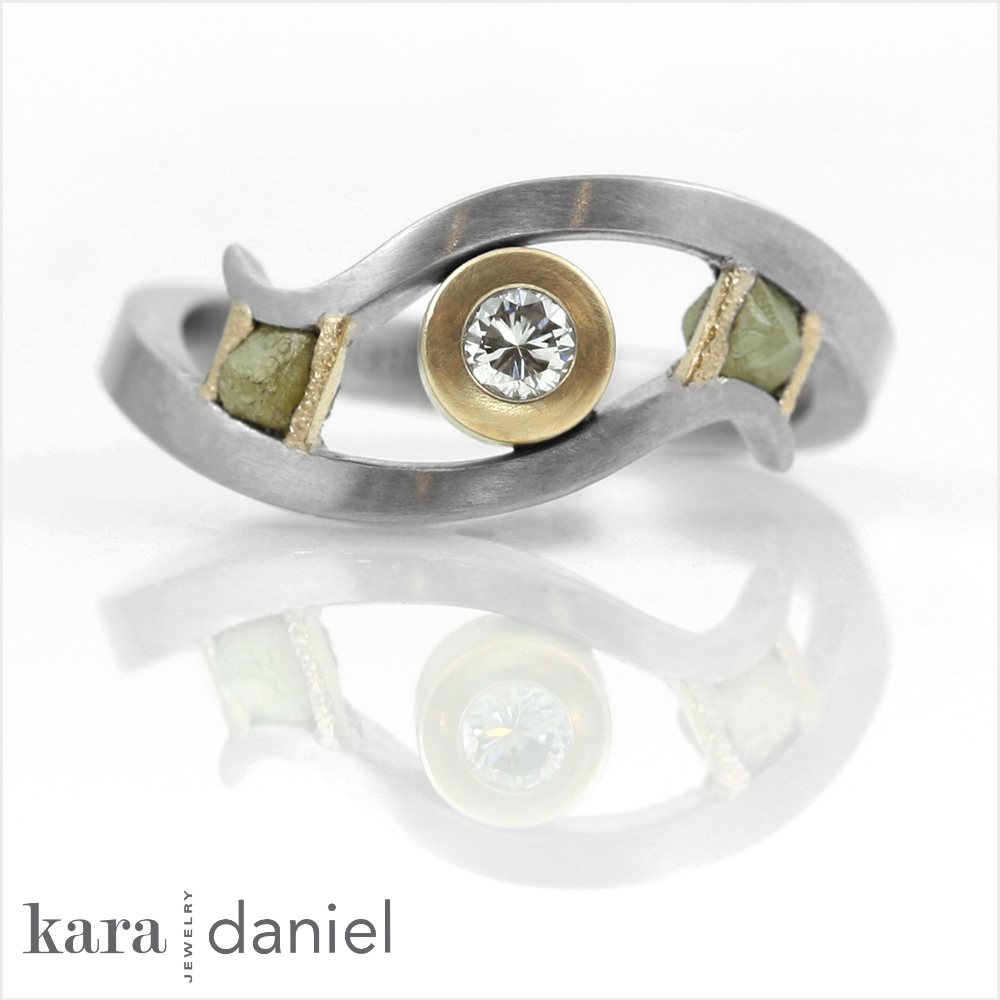 after: vintage diamond paired with raw diamonds in a custom scroll ring