We are the luckiest jewelers out there, really. When you create custom designs with an emphasis on ethical materials you get to work with the best people. They have a creative vision they want help manifesting, they are committed to walking in this world responsibly and sustainably, and they value hand-made artisan goods. These are the people I want to know! And I do, because they're our clients.
Allison & Valerie are no exception. We first worked with Allison renewing a family diamond ring (her mother's engagement ring) into something she could wear daily. We upcycled the vintage diamond and gold into a modern tension-set bespoke design.
At the time of this project Allison mentioned a budding relationship, and little did anyone know that the ring we were designing then would later become Allison's wedding ring. Soon we were charged with creating custom engagement pendants for the sweethearts with amethysts Allison had been gifted by a dear college friend.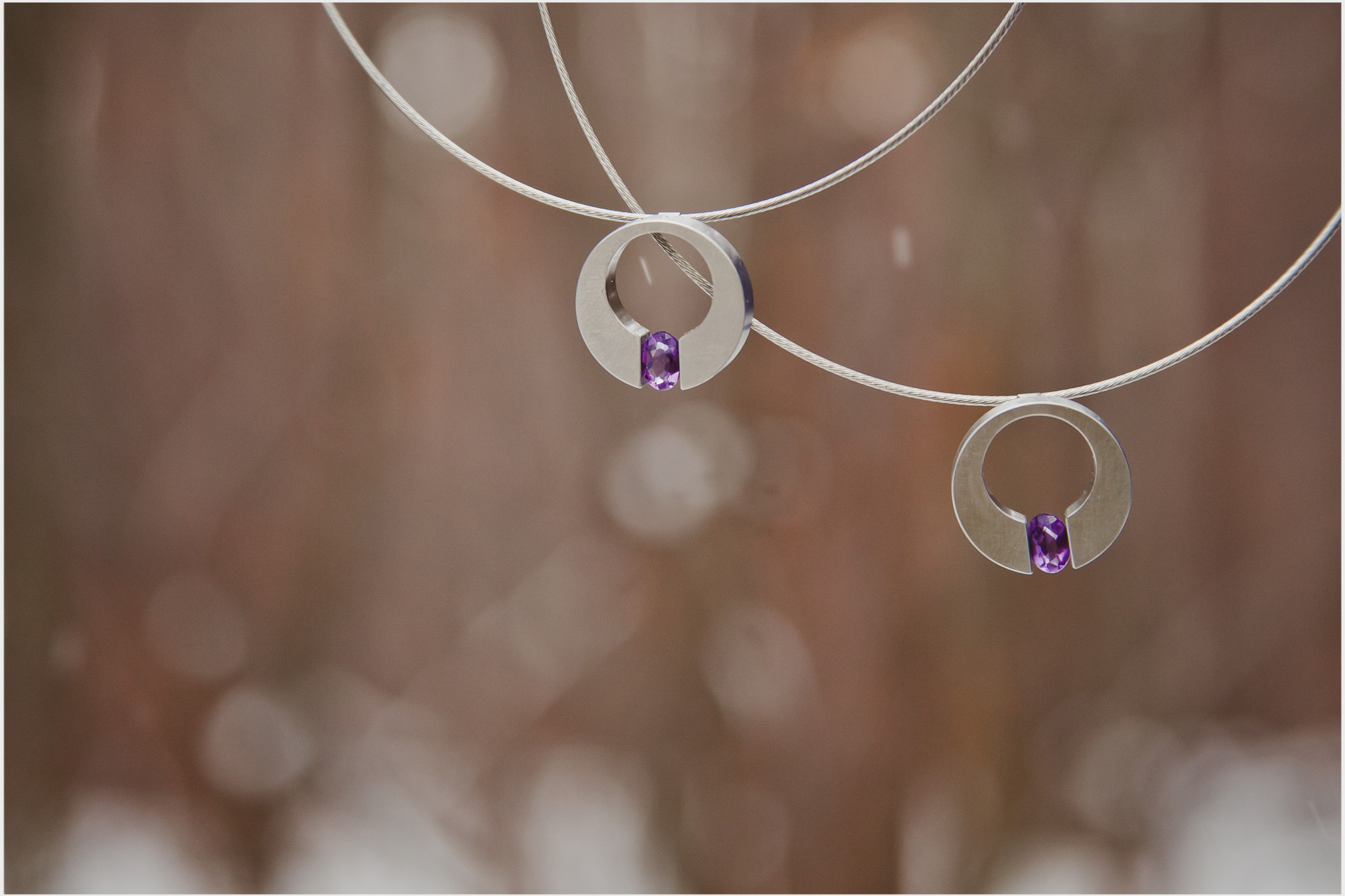 custom amethyst engagement pendants | photo credit: Emily-Waid Photography
When it came to designing wedding rings Valerie loved Allison's ring so much they decided to keep the ring as a wedding ring, and create a match for Valerie using Allison's grandmother's engagement diamond. They were married on a Michigan fall day and their photographer, Emily-Waid Photography, captured some lovely shots of the brides and their rings. Join us in celebrating a beautiful union of two people we are honored to know and call clients. Thank you for sharing your day with us Allison & Valerie!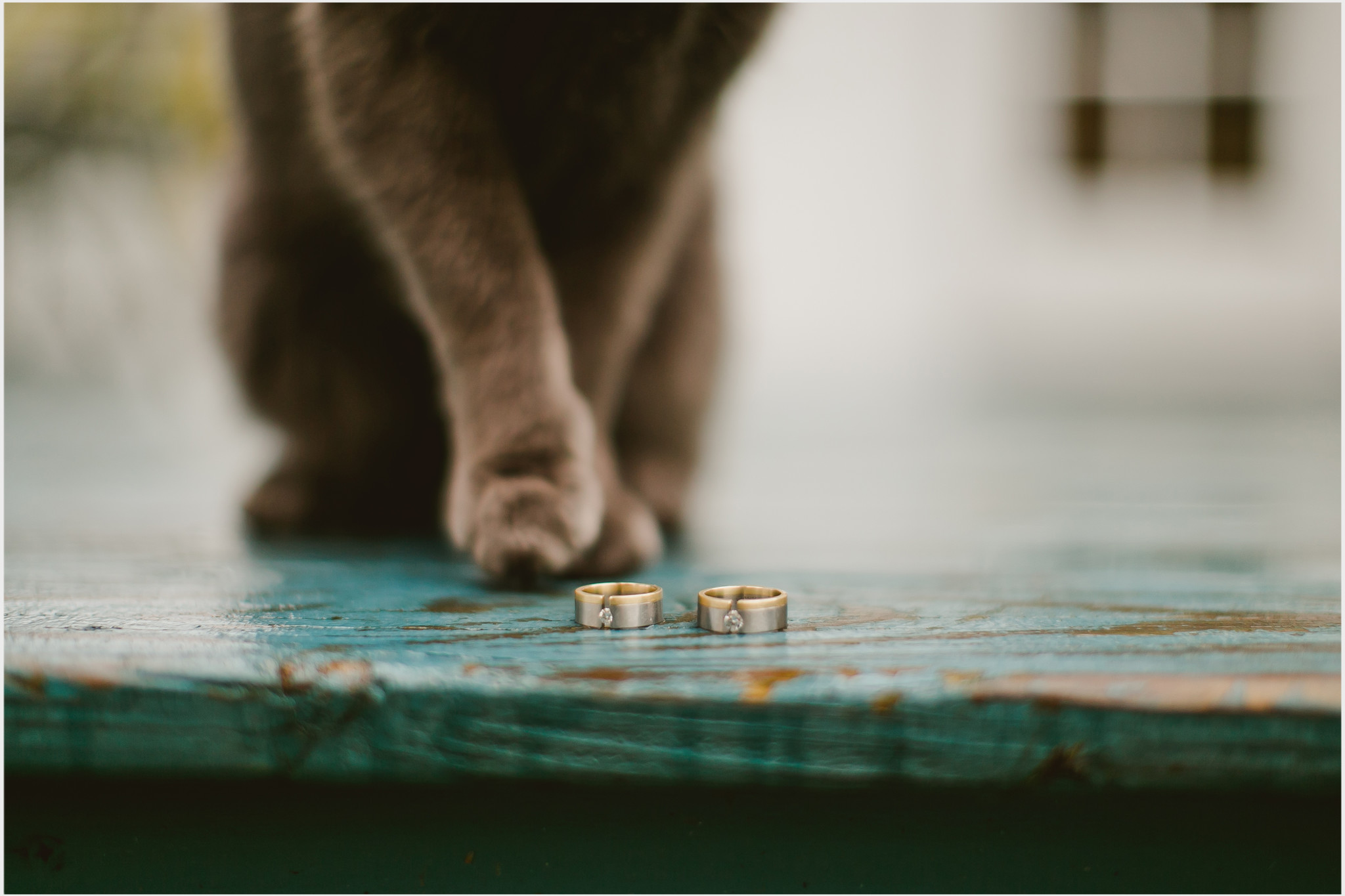 kitten sizing up the rings | photo credit: Emily-Waid Photography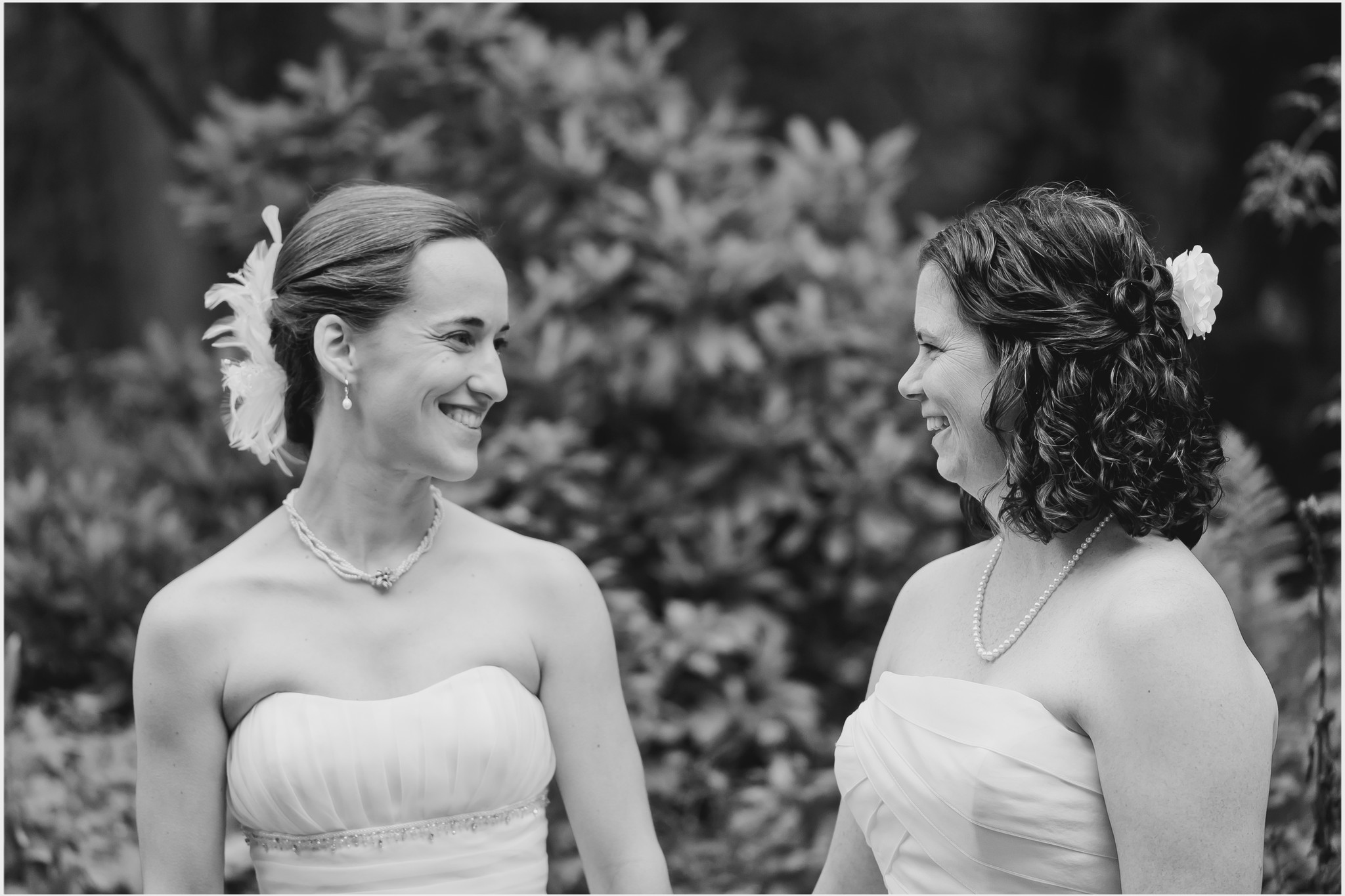 the beautiful brides | photo credit: Emily-Waid Photography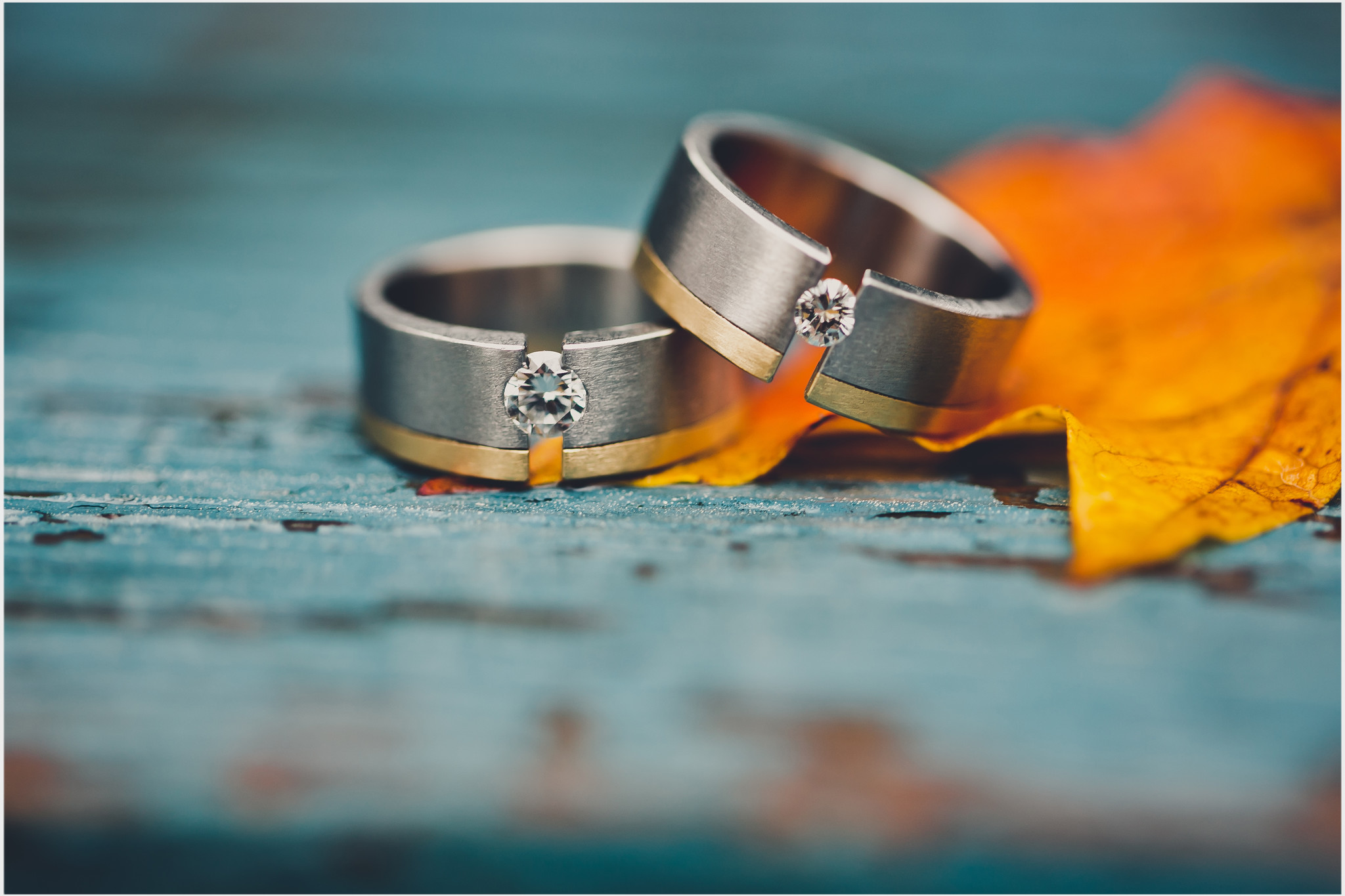 tension-set vintage diamond wedding rings | photo credit: Emily-Waid Photography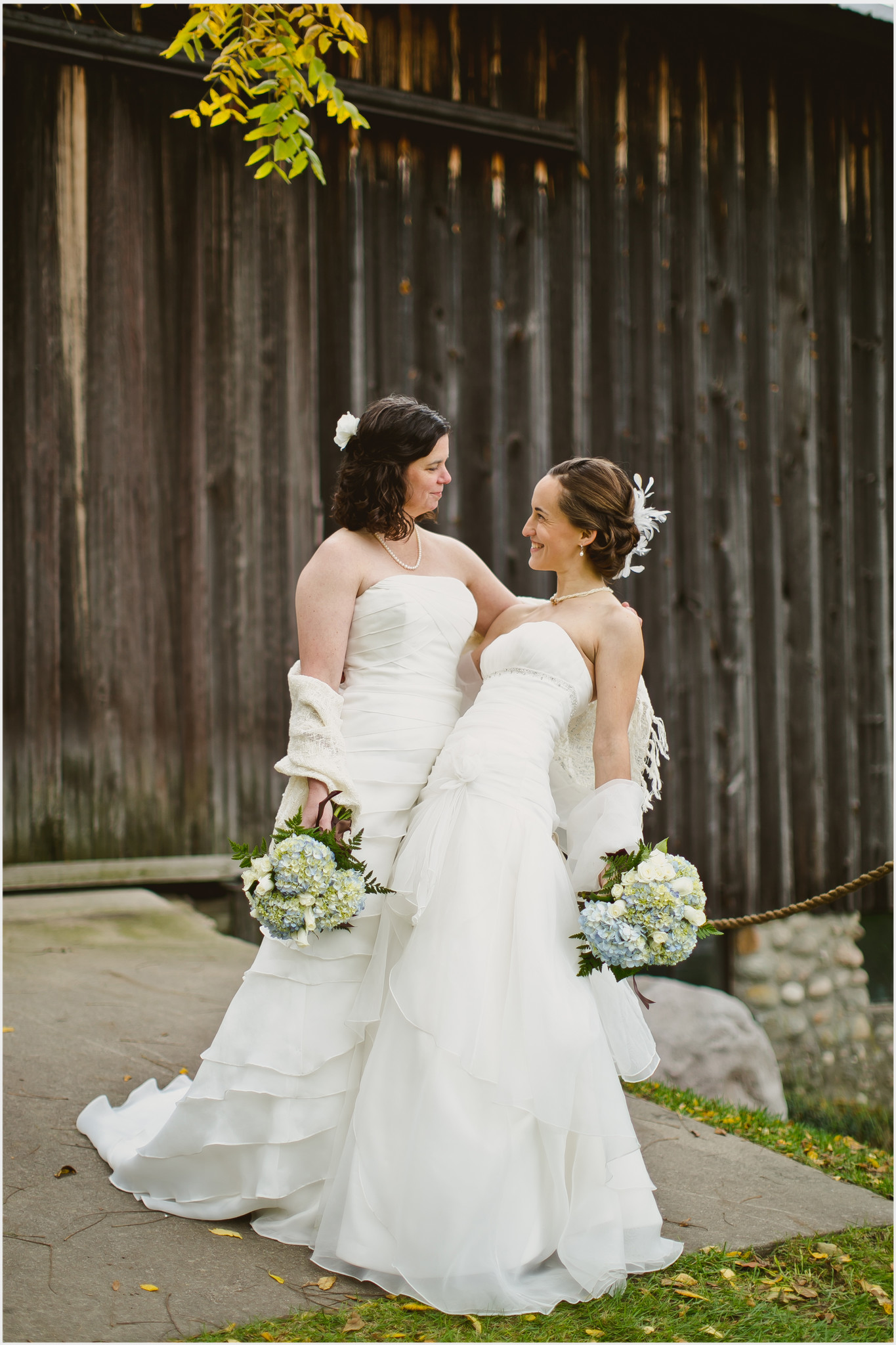 the beautiful brides | photo credit: Emily-Waid Photography