Bonnie and Lorenz celebrated their 50th wedding anniversary this year, and Lorenz wanted to surprise Bonnie with a special ring signifying their years together.
Something versatile and sparkly was in order, while creating a design that would be wearable on Bonnie's active hands. We designed a triple stack ring to signify B&L's three sons.
A fairtrade Montana Sapphire was chosen for a petite scroll ring, in a color that is reminiscent of Bonnie's eyes. A recycled gold band in a soft hammered texture brought in the warmth of 22k yellow gold. The third ring holds 10 flush-set diamonds. They are set as 6 and 4 divided by two gold rivets to signify their anniversary date, 1964. Congratulations on a special anniversary Bonnie & Lorenz! Thank you for celebrating with kara | daniel.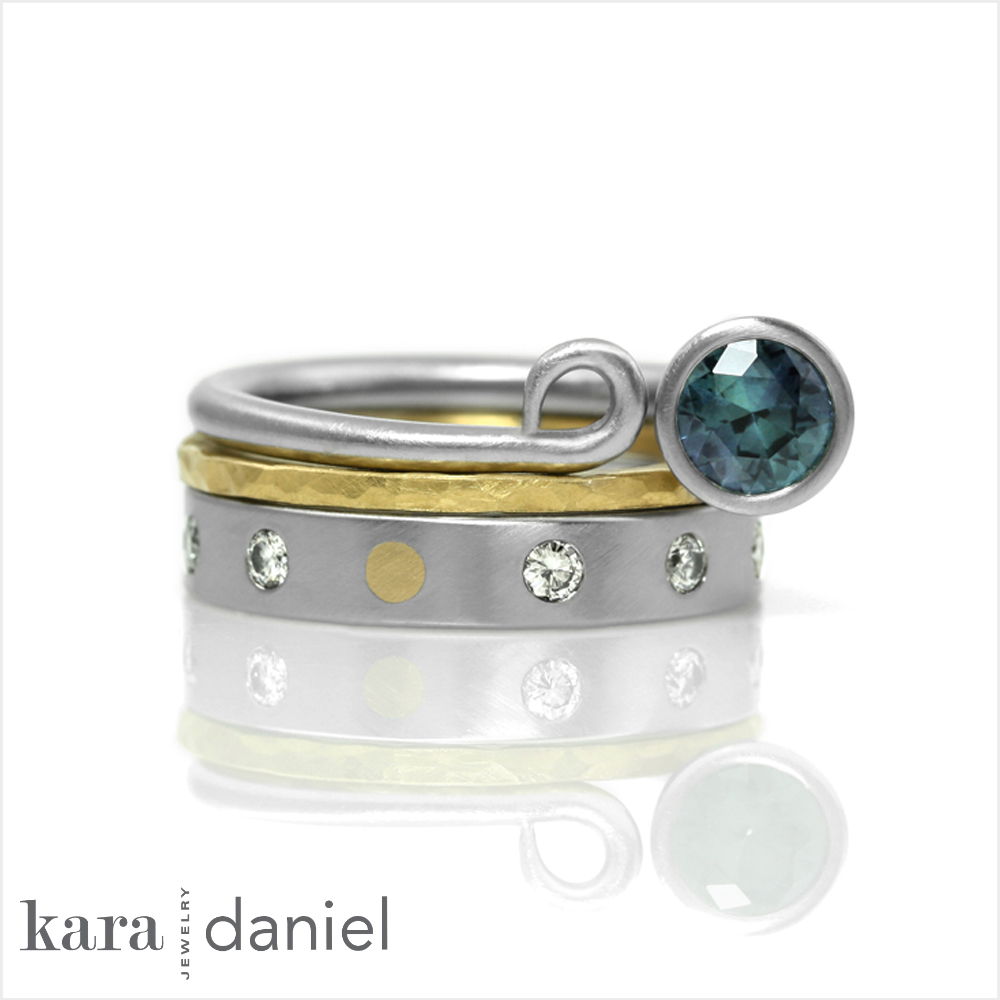 Montana Sapphire Anniversary Stack ring