Responsible practices and ethically sourced materials are of utmost importance to Rachel & Alexia, so when they began exploring engagement rings they looked for a jeweler whose work aligned with their priorities. We were pleased to be able to meet their expectations.
They sought a classic bezel-set solitaire design for an heirloom diamond from Rachel's family and a more modern tension-set design for a recycled diamond for Alexia. While they desired simple and modern designs, they wanted an organic touch as well, which we accomplished with a rustic finish on the stainless.
We think these two rings, while each customized to the aesthetic of the individual wearer, are a sweet pair together…much like the wearers. Congratulations Rachel & Alexia!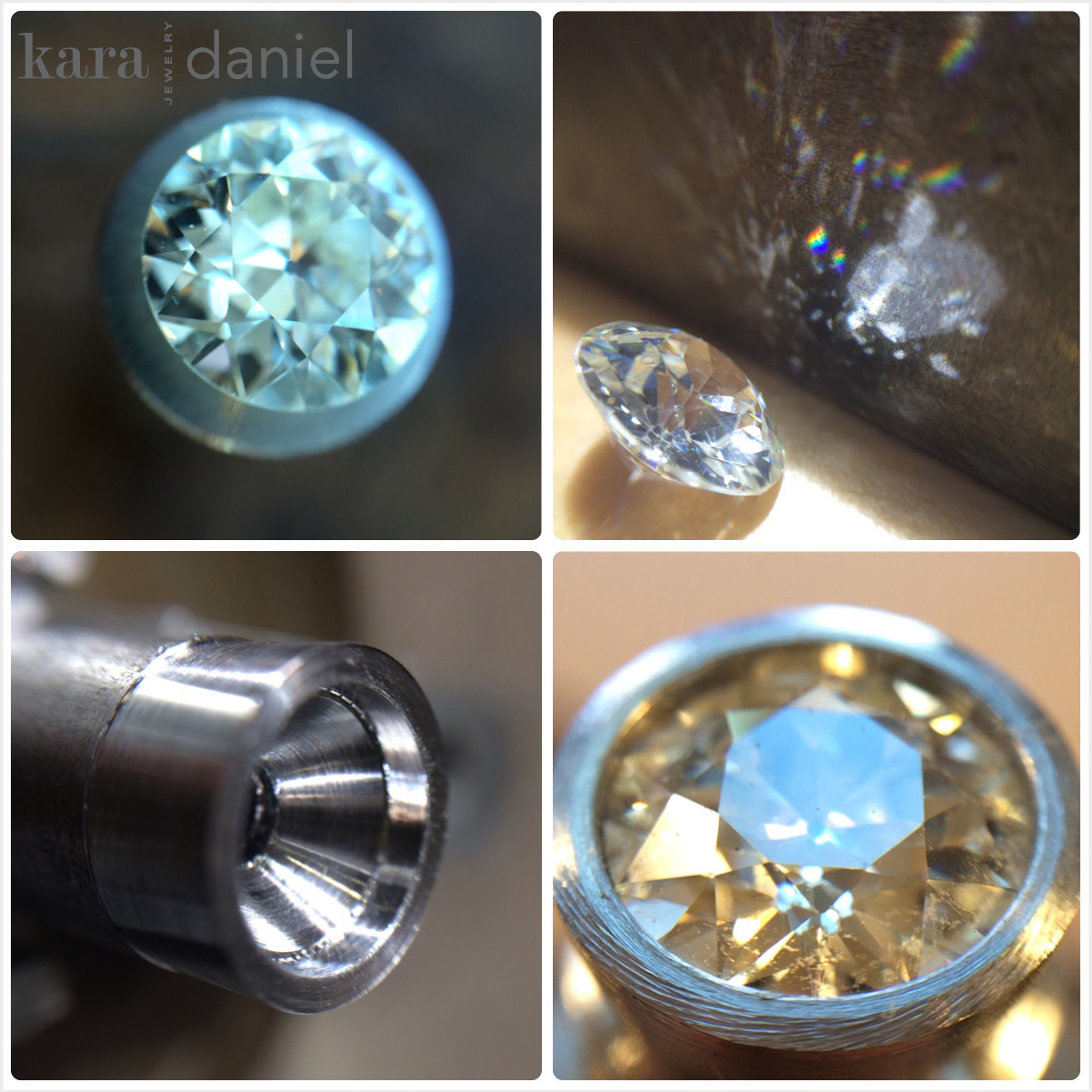 in process: family heirloom diamond being bezel-set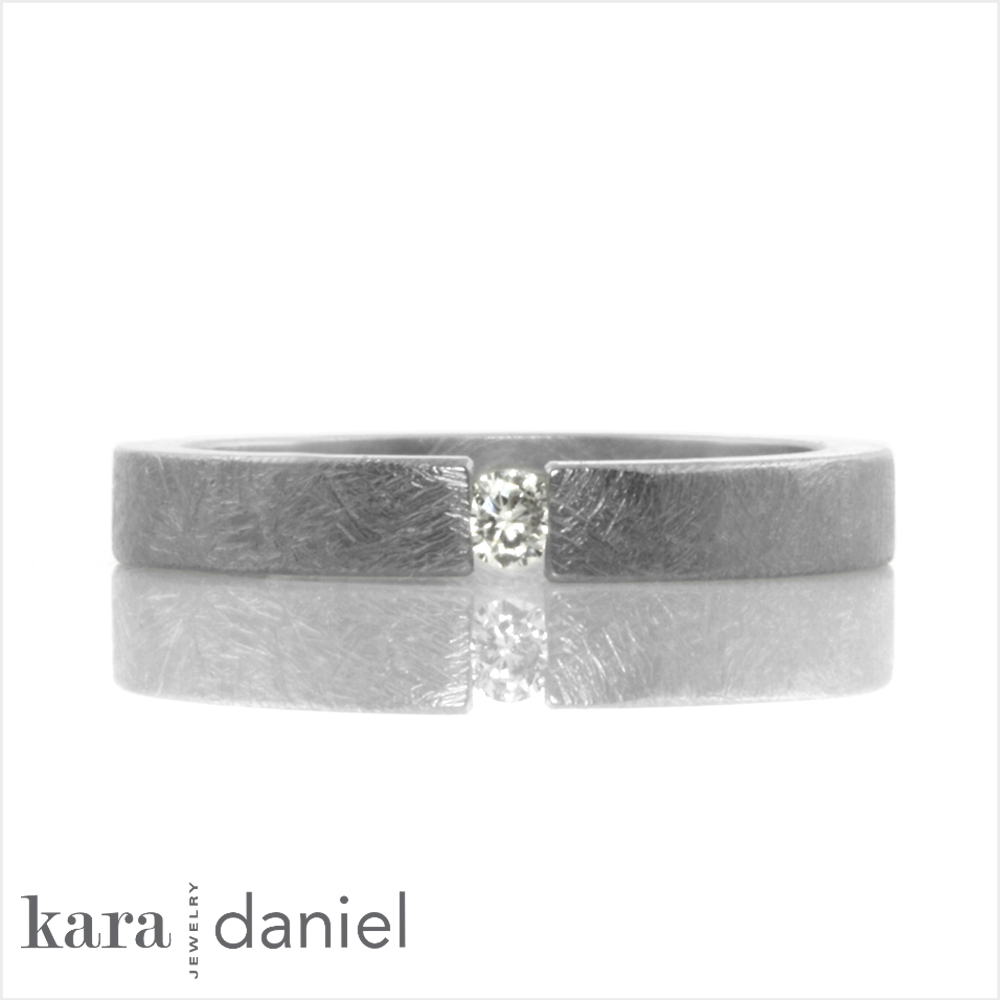 recycled reclaimed earth diamond tension-set engagement ring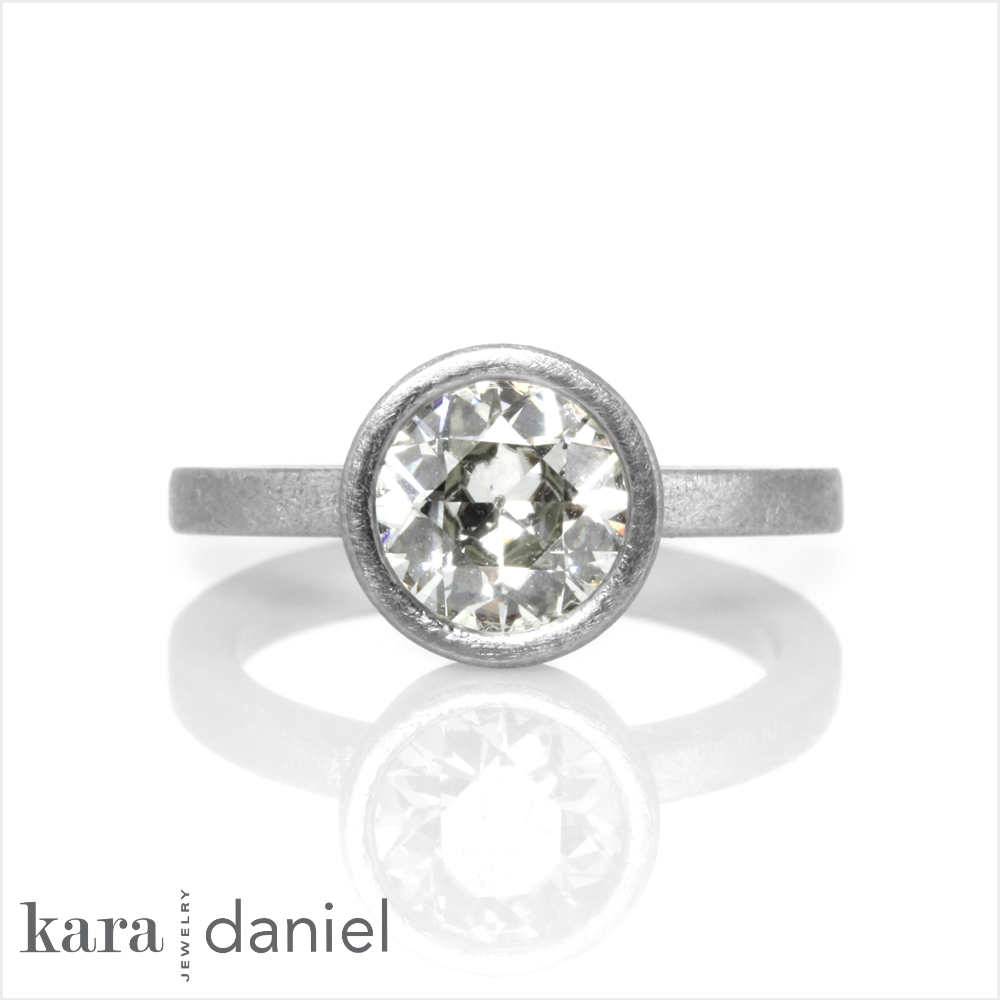 heirloom family diamond solitaire engagement ring