I originally met Barb at a yoga training in Kalamazoo. She has family ties in the area, and was traveling to Michigan to get her yoga teacher certification a few years ago. So I was thrilled when she got in touch last fall and asked us to create wedding rings for her and her beau, Mitch.
The rings took shape with some important symbolism informing the design. Montana Sapphires reminded Barb of the expansive, amazing blue skies of Montana and her childhood home. They also had her Dad's gold ring that was to be repurposed to become an integral part of both of their rings.
photo courtesy: Sara de Noyo Photography
We came to an upright prong tension-setting for Barb, accompanied by a cross-hammered recycled gold wedding band. Mitch's ring is a round hammered stainless band, with a satin finish recycled gold accent. We think this elegant and organic design suits these two loves perfectly! Congrats Mitch & Barb!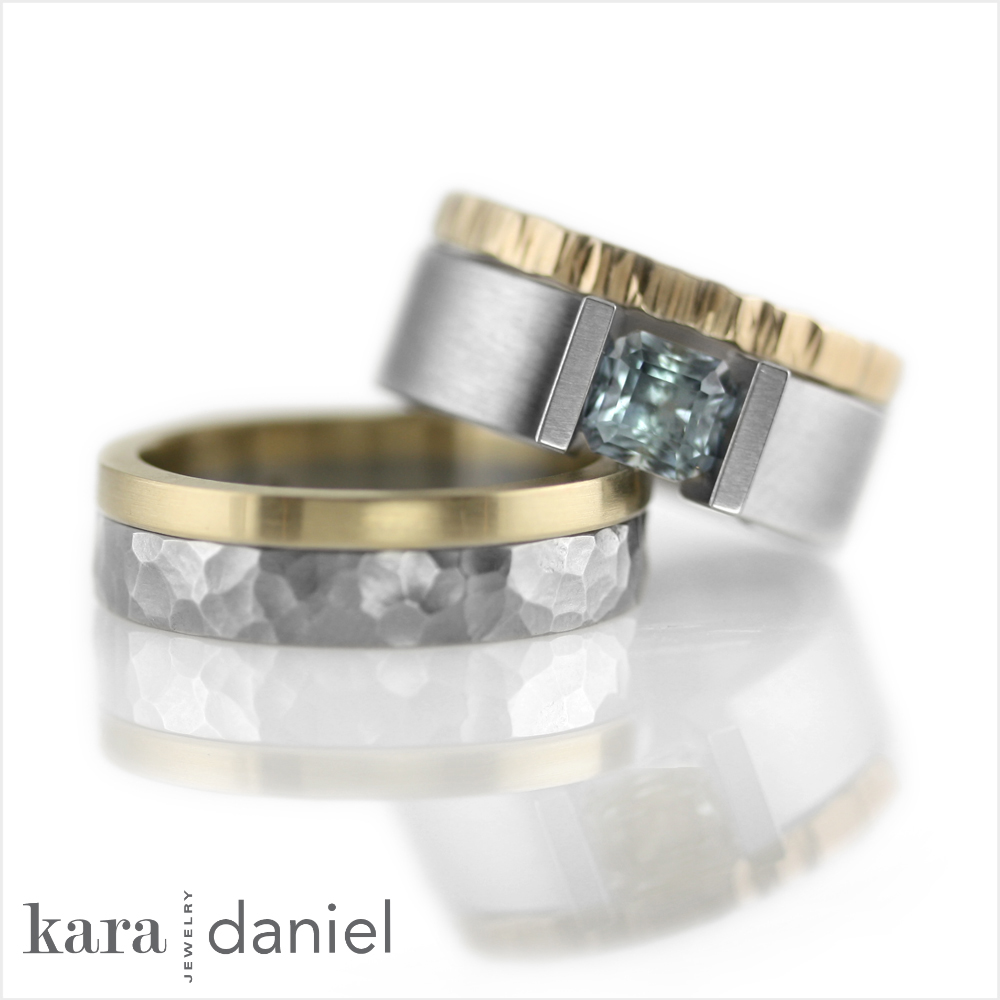 wedding rings: Montana Sapphire & Recycled Gold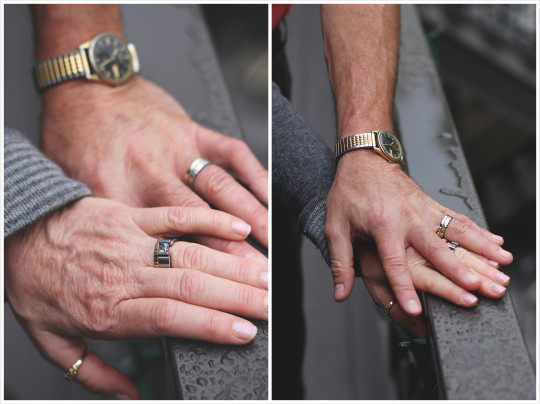 photo courtesy: Sara de Noyo Photography