Sam contacted us first about a raw diamond...
He was perusing raw diamond crystals at The Raw Stone, and wanted to know if we could set a diamond he selected. We told him yes, that we ask to approve the specifications of the gemstone before purchase to insure set-ability, but that indeed we could work with a gemstone he provided. He was envisioning a summer proposal to his boyfriend Blake the next year, and wanted to begin the custom design process.
He was interested in asymmetrical tensions settings, like this previous custom design. Sam sent us a water color sketch of his vision and after a design meeting we settled on a gold inlay design (pictured above), with two flush-set diamonds.
We love the way the rustic finish gold leads the eye to a gorgeous raw diamond crystal, that you can see in three dimensions in the tension-setting.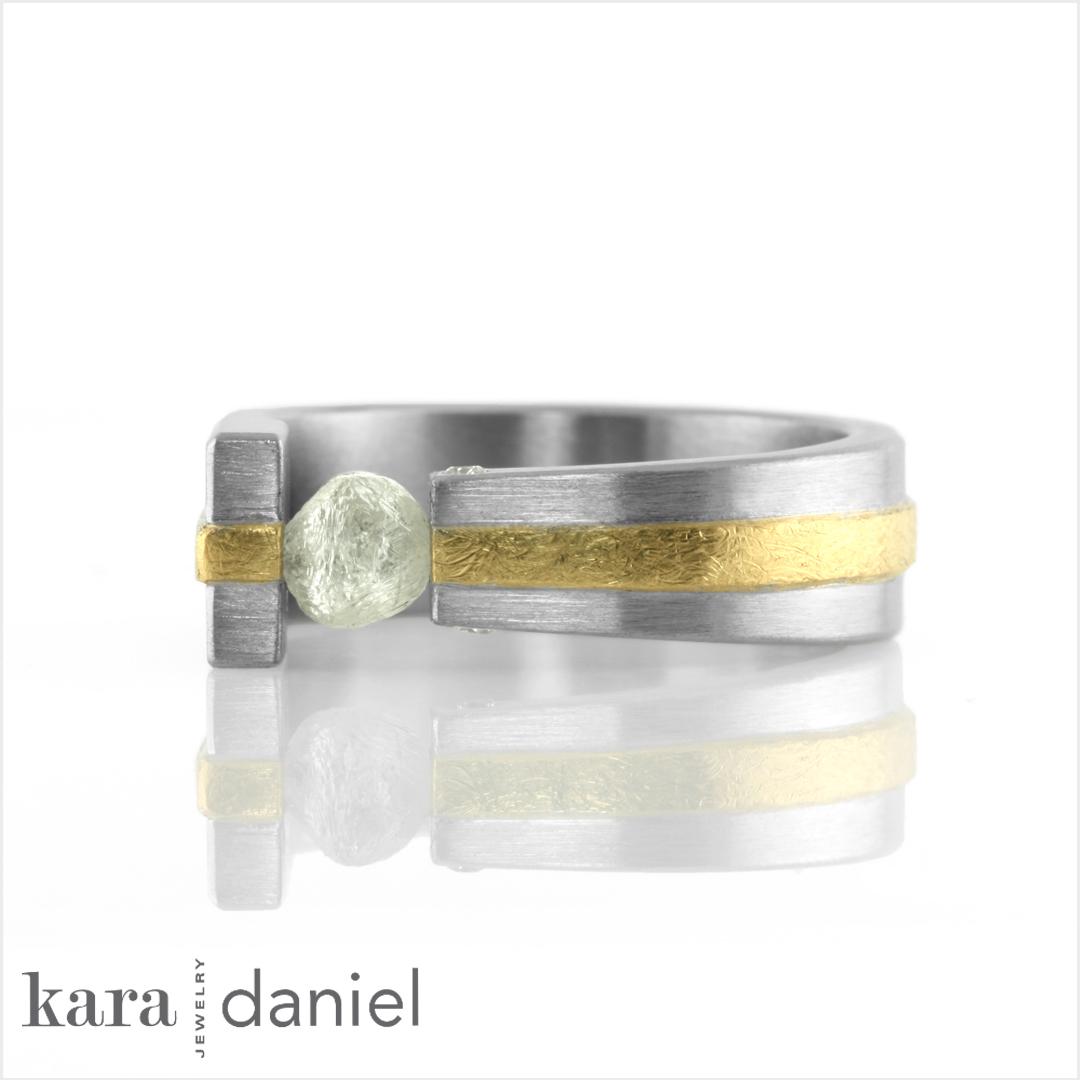 raw diamond crystal in asymmetrical tension-setting with 22k gold inlay
We received the happy news that Blake said yes this summer, and we received this gorgeous photo from Samuel & Blake's engagement in Hawaii. Congratulations Sam & Blake!