We get a lot of emails inquiring whether we can do custom designs at a distance. The answer – of course! We ship custom rings around the world, and do that remote designing via email, phone, and skype.
What follows is a recent engagement ring project for a lovely couple in New Jersey. The bride-to-be, Shannon, had picked out a tension-set ring in our online gallery that she loved, and we set about customizing it just for her. First stop, raw diamond selection.
Raw diamonds are each so unique – the color, the luminosity, the texture. To give clients the best sense of their gemstone options we'll photograph gemstones and send them to the client whenever possible. Shannon picked out the shimmering silver raw cube, second from the left. Once we knew what gemstone we were working with, we could customize the dimensions of the ring to best fit Shannon, and perfectly capture this particular diamond. She was also really interested in following her ring through it's creation, so we photographed it along its journey to becoming, and sent this collection of photos via email.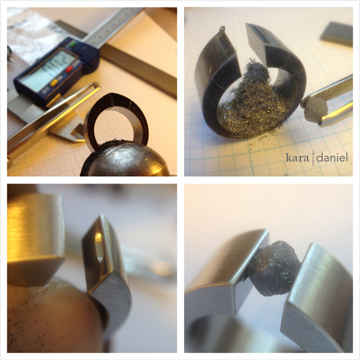 the process
The end result of this distance custom design process was an engagement ring our client was thrilled with, that was made with her in mind. We received some pretty great feedback via an email she sent following it's arrival, "It is gorgeous in its simplicity, and the diamond is truly breathtaking. I've been staring at it all evening, slowly rotating my hand under each new light source to catch that incredible glint of sparkling fire just so…George and I thank you from our hearts for this beautiful ring; we couldn't ask for a more timeless symbol of our love." Here's her custom engagement ring.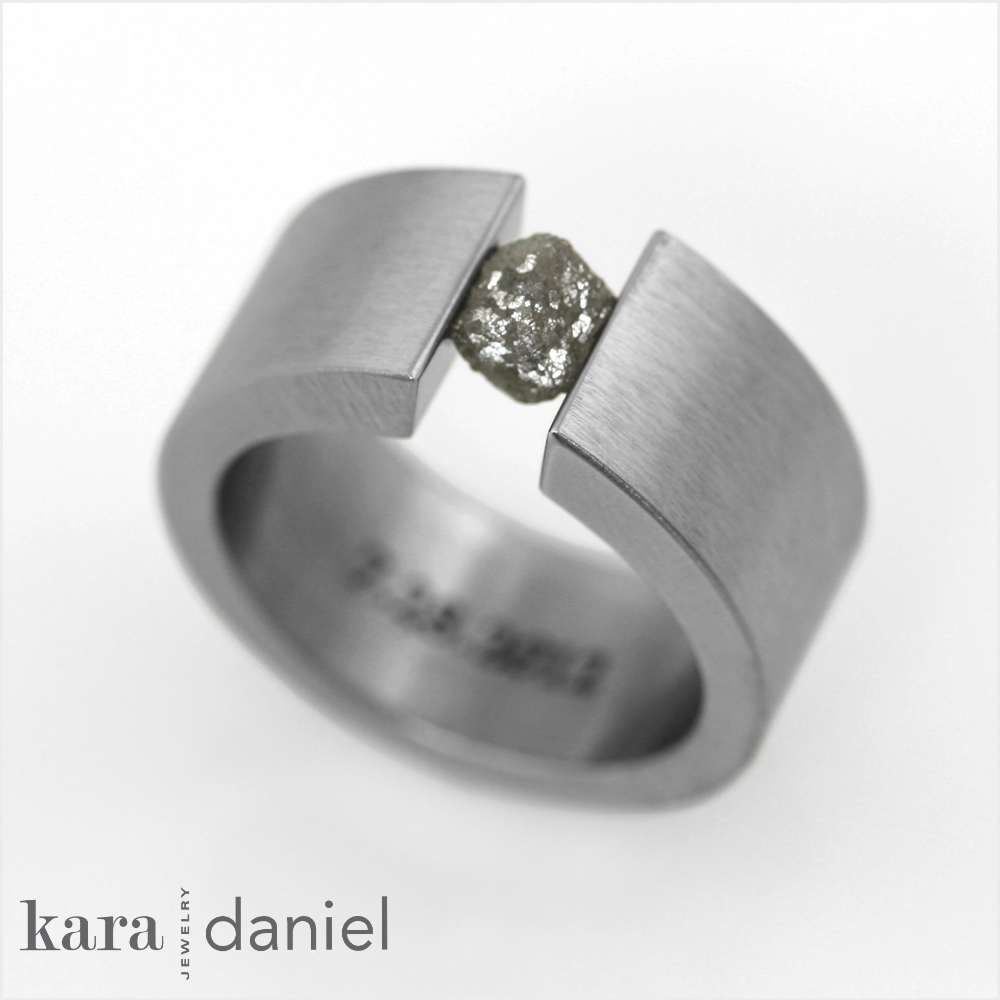 the finished engagement ring