Amy had some gorgeous multi-colored sapphires hiding in a white gold engagement ring that had always been a little too big.
She came to see us about a recycling project with some of her Mother's jewelry, and as we designed a stack ring from that material it became clear that the sapphires wanted to be part of that design. This is the first ring to be made in a four ring stack.
We were surprised how big and bright the sapphires were once we removed them from their original setting.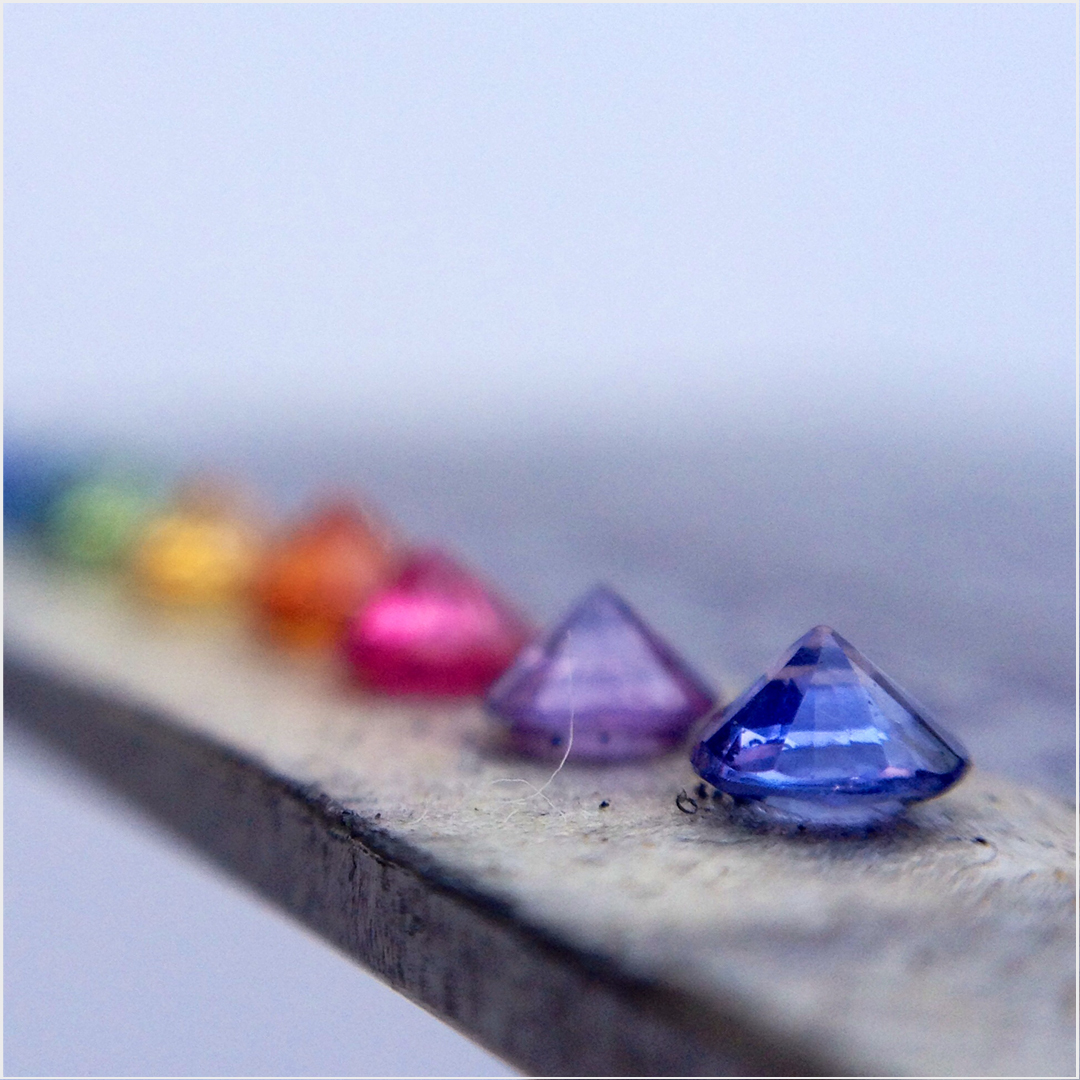 sapphires prepped for new flush-set stack ring
the first sapphire finds its seat

With all the sapphires in their new home, they are bright and vibrantly showing off their color. The cool grey of the stainless steel helps to pop the color of this palette. We love the way this ring turned out. We'd love to hear your thoughts on this before & after in the comments.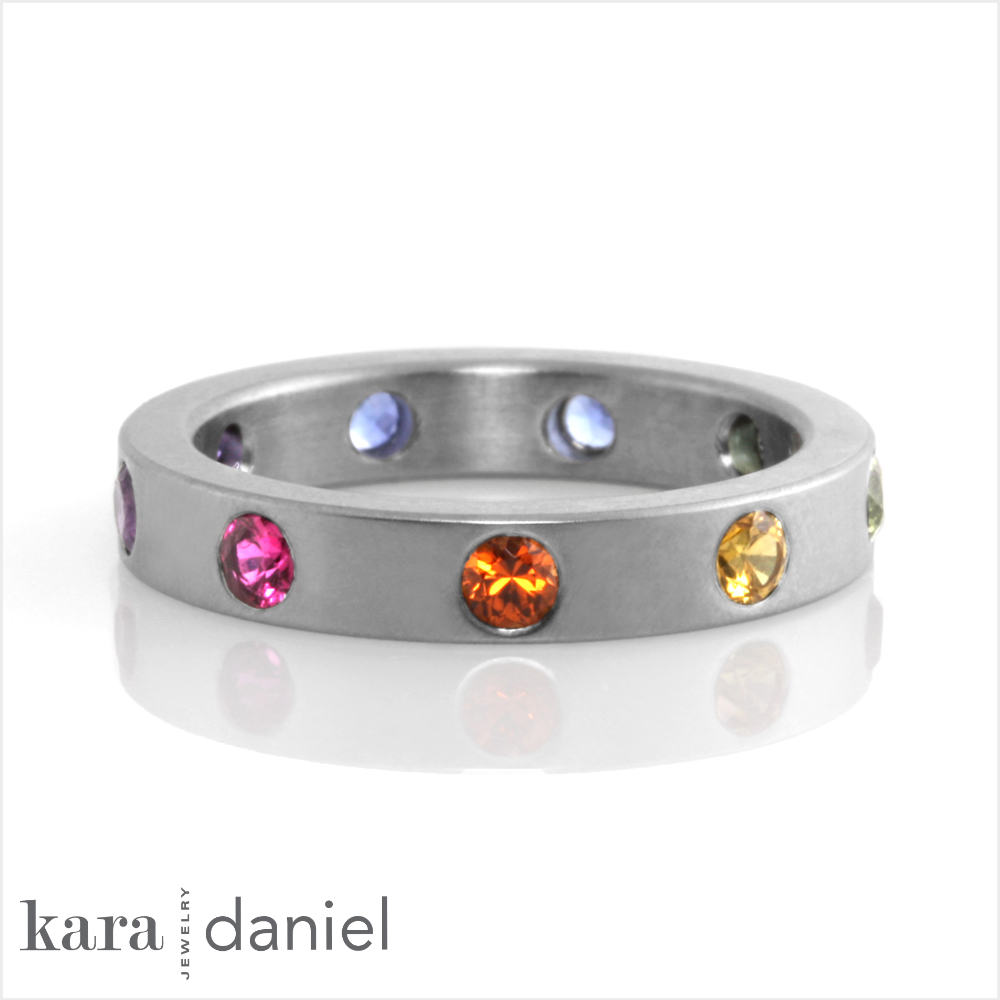 after: multi-colored sapphires find their fire in this flush-set band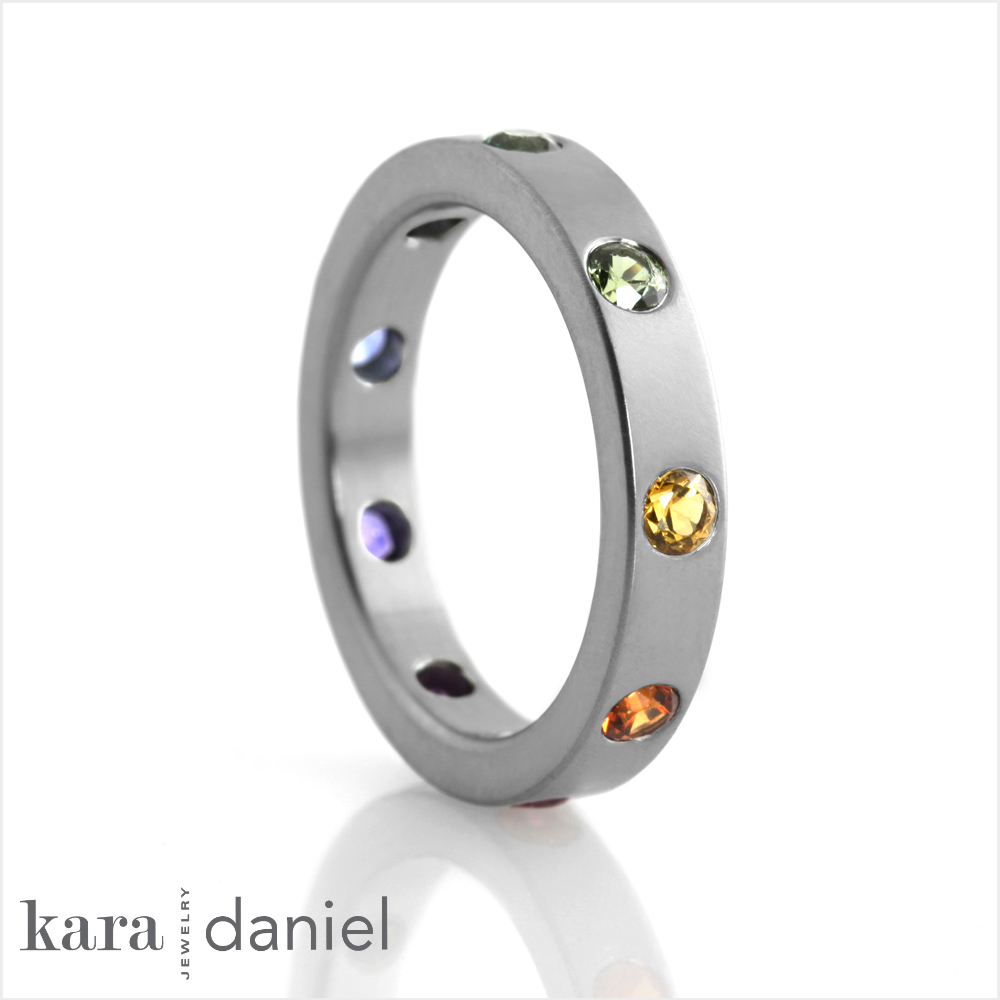 a rainbow of recycled sapphires