Last year we had the honor of setting this amazingly luminescent raw diamond in our 'the one' tension-setting as an engagement ring for Shannon. She and her fiancé, George, recently reached out to design the wedding bands that will accompany it. Shannon saw three diamonds set into a gold band for her, and a rugged, similar-but-masculine ring for her husband-to-be.
As always we have an eye on working with ethical and sustainable materials, so we started with recycled 22k gold for the bands. The deep yellow of 22k is gorgeous against the deep grey of the stainless, which is also a recycled metal.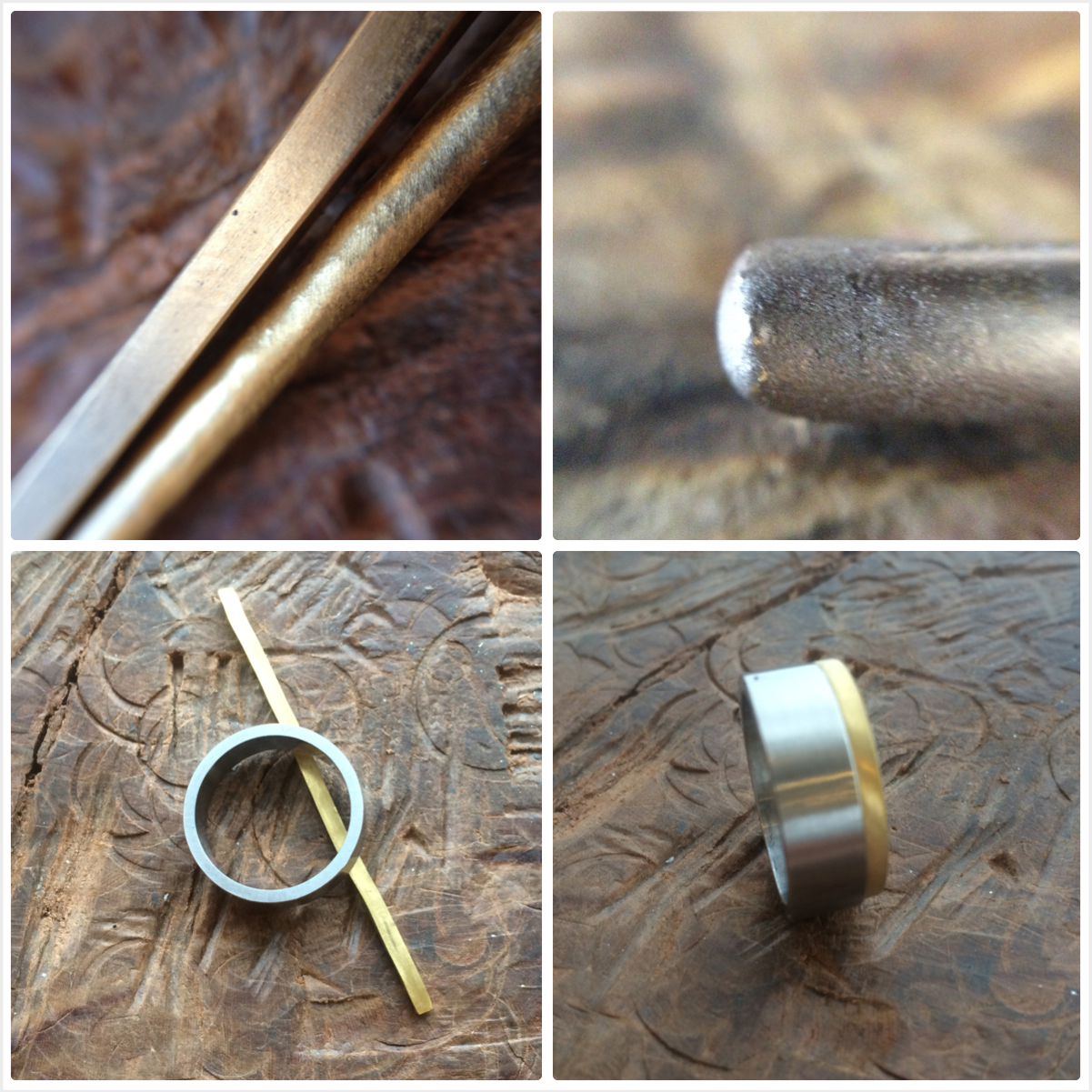 in process: his wedding band
The 22k gold is forged to match the contour of the individual bands; square for George's 'the edge' band, and tapered taller at the top for Shannon's 'the one'.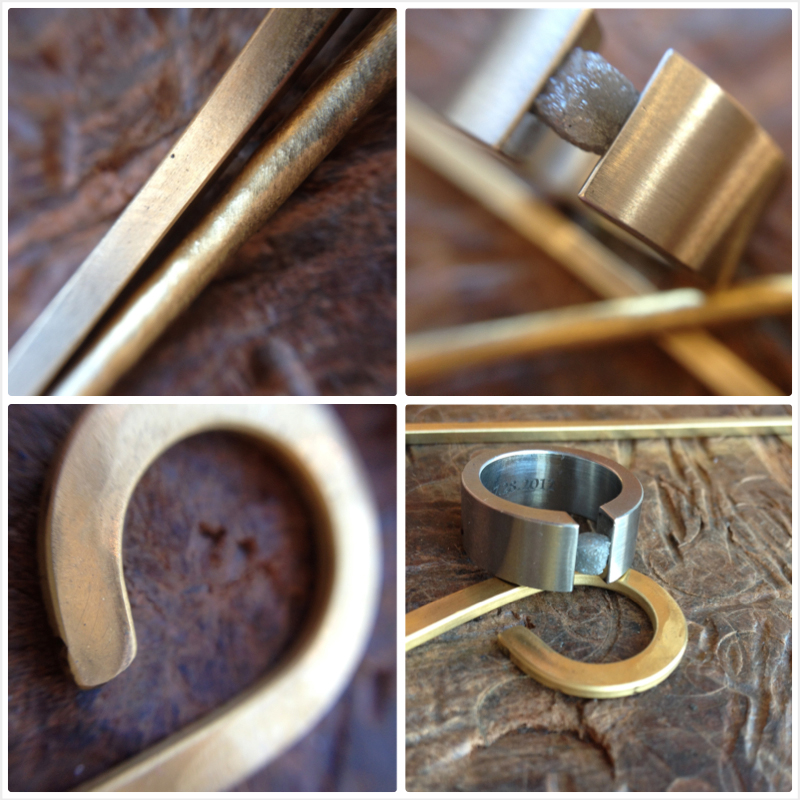 in process: her wedding band
The result? A stunning his & hers set that is both elegant and rustic, while remaining an ethical way to say "I do!". Congrats George & Shannon!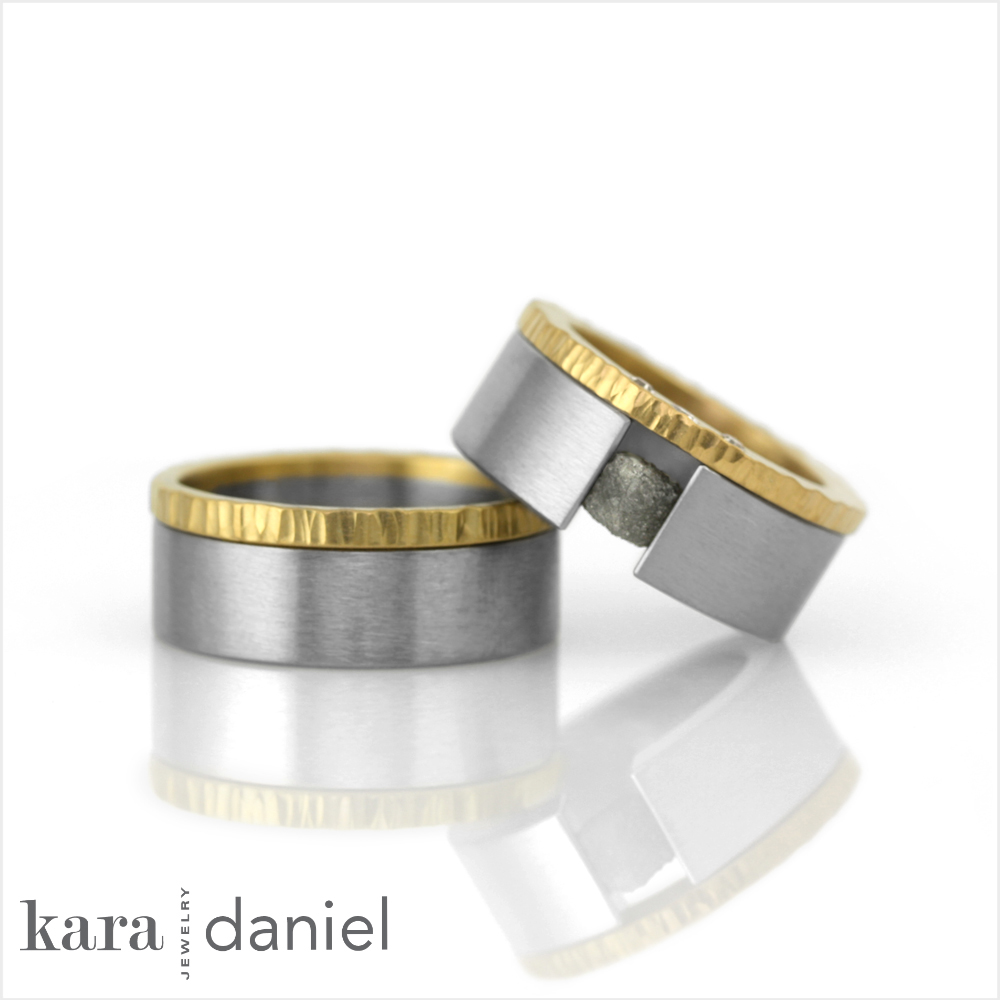 tension-set raw diamond & recycled gold in the completed wedding set
Shannon emailed this week to share their thoughts on the rings… "They are spectacular and more breathtaking than I had imagined! I absolutely love the addition to my engagement ring of the gold band with the three diamonds; the stones glint from every angle and seem to enhance the sparkle of the raw diamond like little spotlights! George is thrilled with his band as well; the balance of the stainless and gold in perfectly proportioned widths is at once sleekly modern and ruggedly organic. As you said, they make a charming pair, and we couldn't be happier! Thank you so very much for making real our visions for a set of rings that symbolize the newness and timelessness of our love for each other. You are both such gifted artisans whom I hope one day to have the pleasure of recommending to others in search of a beautiful and unique piece of jewelry.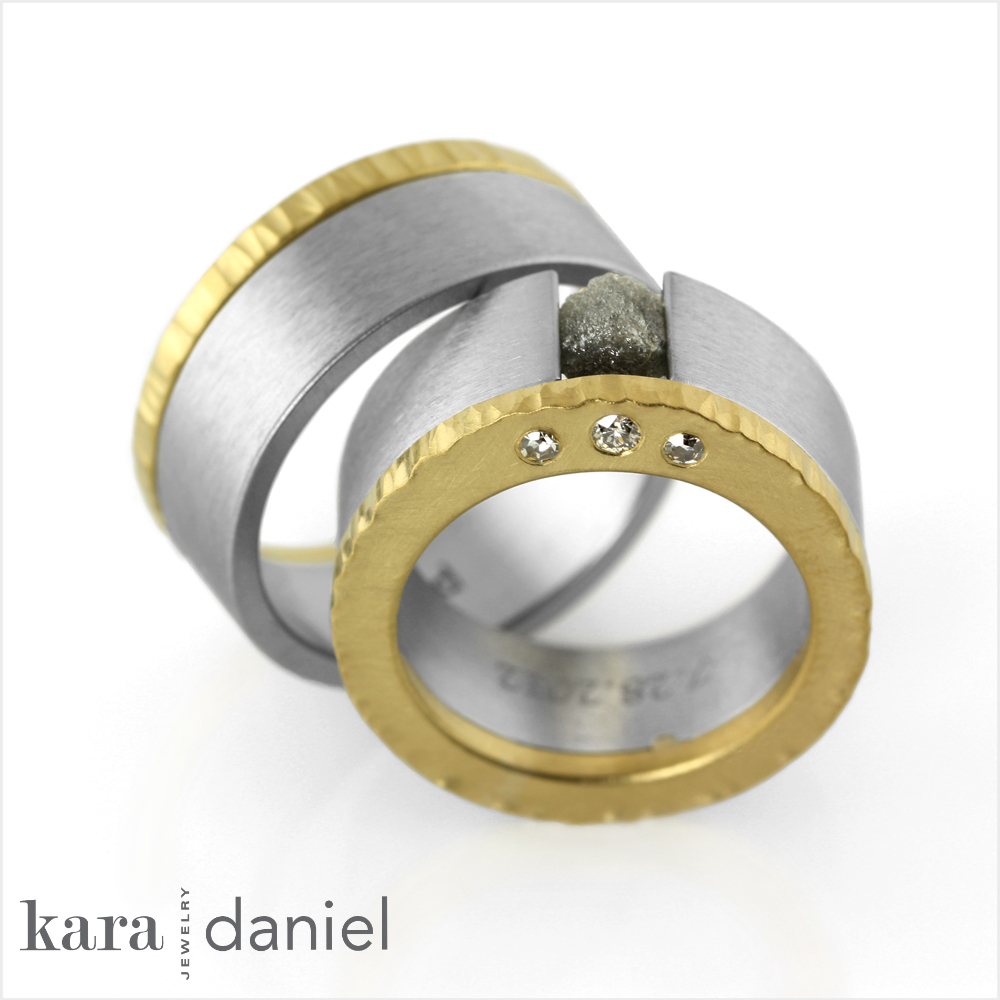 three small flush-set diamonds symbolize George & Shannon's family