While in the commercial jewelry market white diamonds are the norm, this gemstone actually comes in over 300 hues.
From earthy to vibrant there is diamond color to fit every personality and aesthetic. We recently had the pleasure of sourcing two natural chocolate colored diamonds for Tony and Jason. They decided to set these organic and sparkling diamonds in our most popular setting, 'the one'.
These two complementary stones have such depth of color and unique characteristics that are left to shine in this minimalist setting. Congratulations Tony & Jason!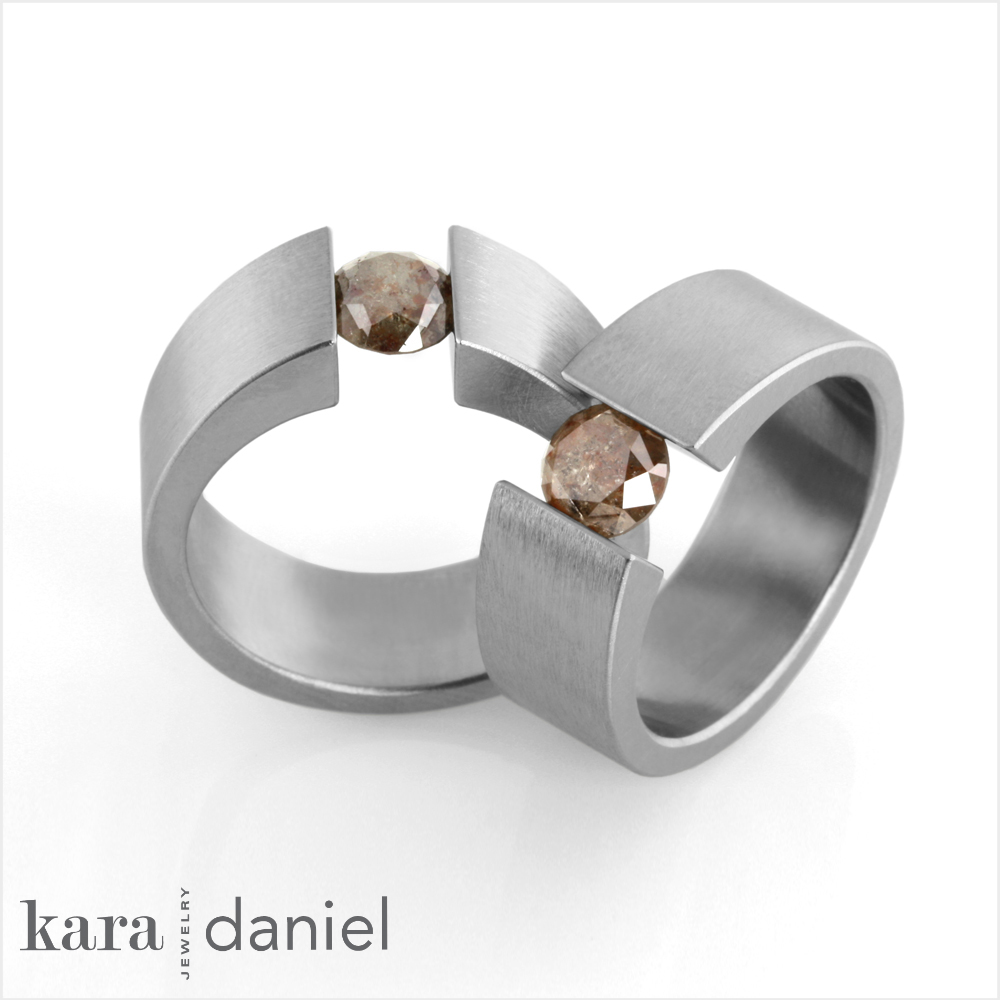 natural chocolate diamonds tension-set in 'the one' engagement rings