Nicole had two family rings, one from her grandmother and one from her mother, that she was interested in recycling into new stack rings for her and her sister.
We designed two bezel-set stack rings, one for each sister – one with yellow gold and one with rose gold, as well as a flush-set diamond band. The gold bezels give the diamonds a pop of color, and the flush-set band carries that sparkle all the way around.
Nicole and her sister were so pleased with the outcome we got this email the day she received her rings…
"Just got our rings in the mail….they are so BEAUTIFUL!!!! Thank you, thank you!! Working with you was an absolute pleasure and the quality of your products has made it that much sweeter."
Aren't these sister stack rings sweet? Nicole is already looking to add a rose gold band to her stack, and her mom has designed a flush-set diamond band with the remaining diamonds from her grandmother's ring. We look forward to creating again for her family.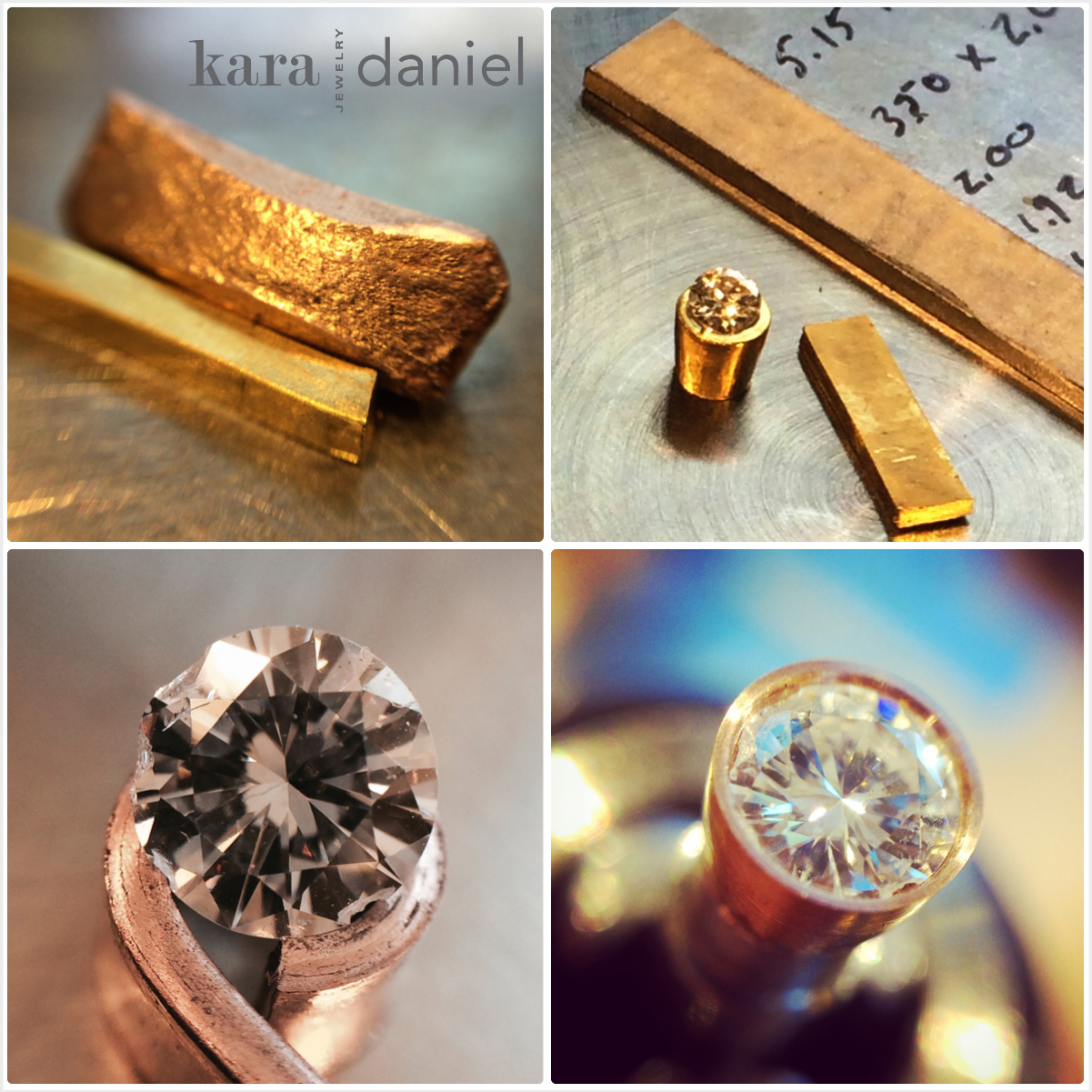 vintage diamonds in recycled gold bezels in process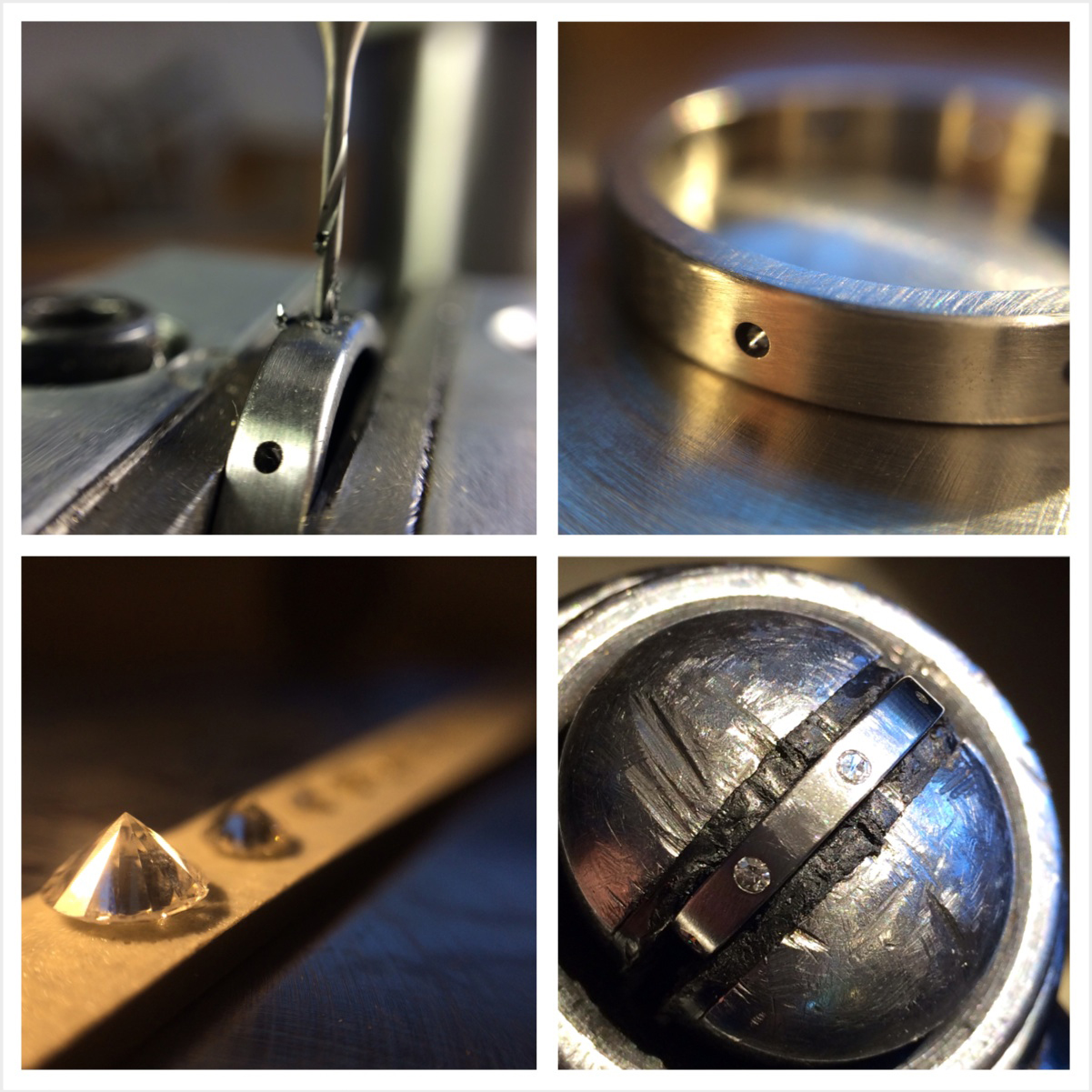 recycled diamond flush-set band in process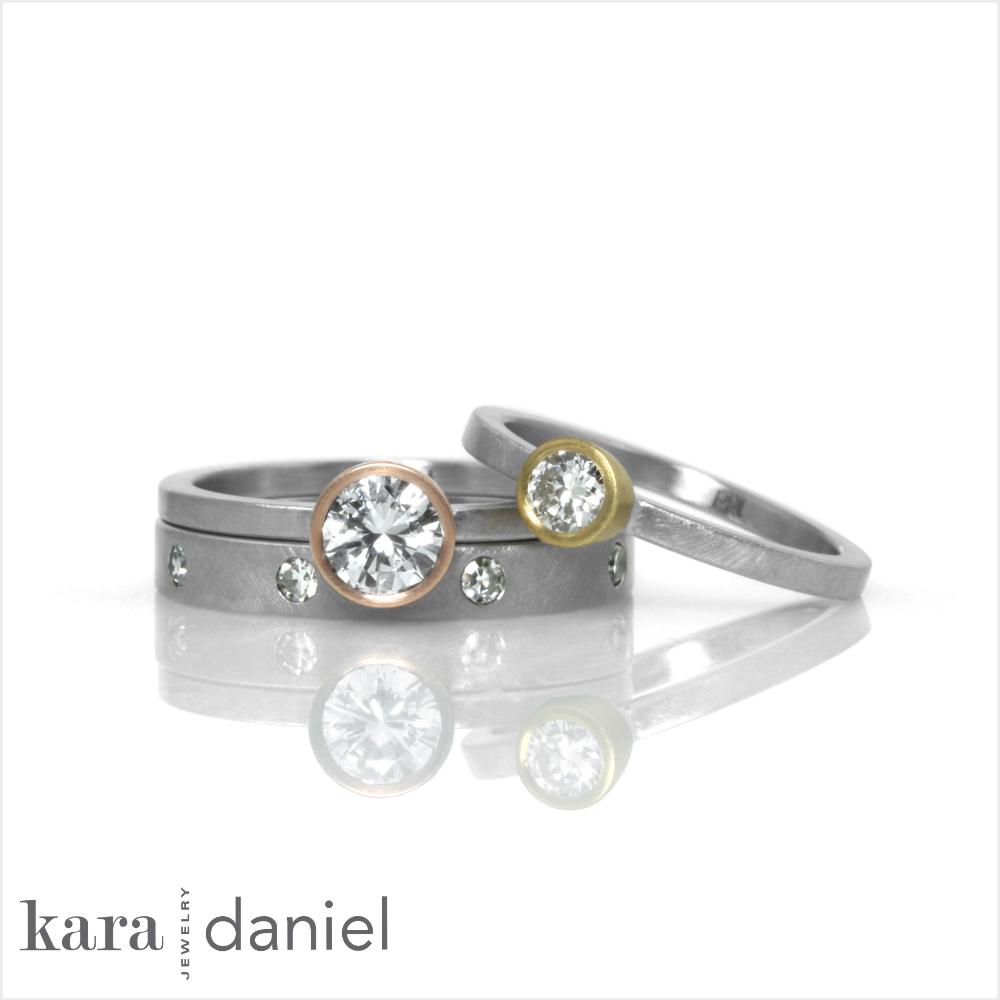 after: vintage diamonds & recycled gold sisters stack ring set.