Kim contacted us this summer seeking wedding bands for he and his fiancée, Shana. He and Shana both have an affinity for the railways, both symbolically and as a form of transportation.
So, when he proposed to her he did so with two railroad spikes – one from CA (his home state) and one from WV (her home state). They wanted to have the wedding bands made out of a mixture of those two railroad spikes with gold design elements.
We collaborated and arrived on a design that combined material from both spikes, and included a gold sleeve that created a narrow accent band on either side of the steel. The result? A sweet wedding set that captures a piece of this railroad love story.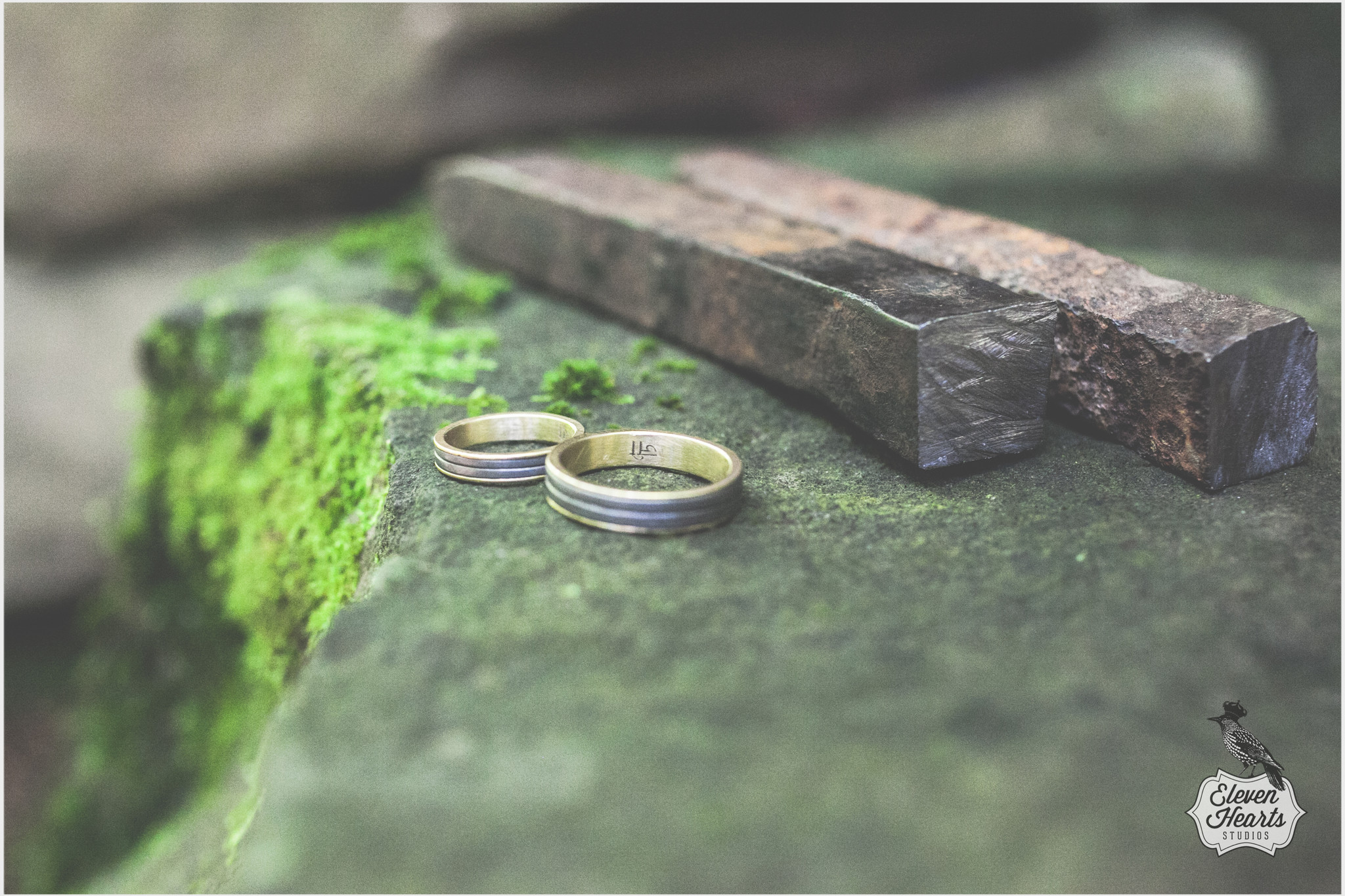 completed railroad wedding rings |
Photographer: Gigi Goknur Olguner from Eleven Hearts Studios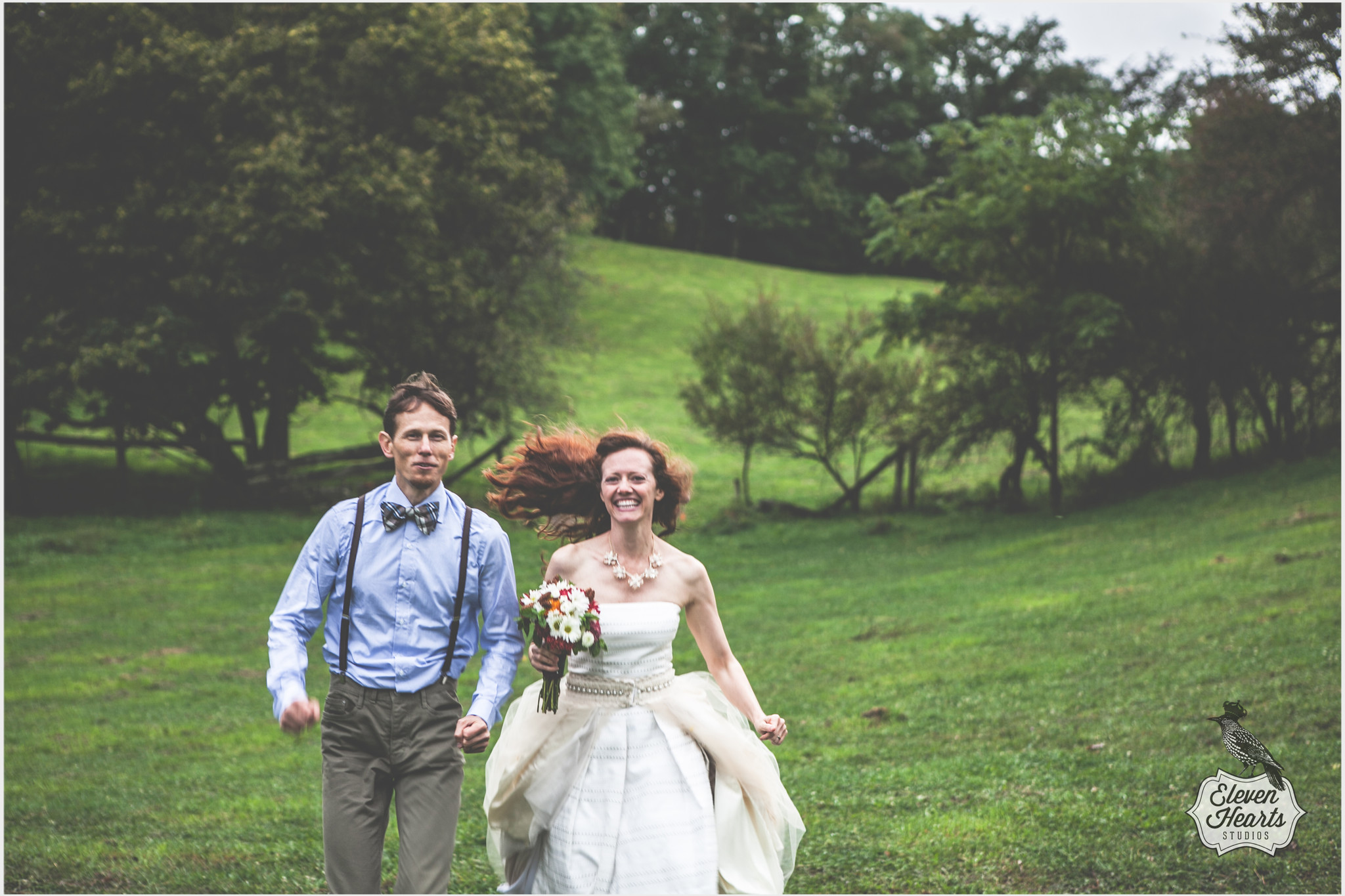 Kim & Shana's wedding day |
Photographer: Gigi Goknur Olguner from Eleven Hearts Studios