We recently completed this sweet wedding set and wanted to share it.
We made this engagement/wedding ring for Diane to give to Sally about a year ago. A round brilliant diamond was tension-set in stainless steel and and accented with a cross-hammered band.
This year we created a companion ring for Sally to present to Diane. This time the tension-setting holds a milky white raw diamond, with a matching hammered band.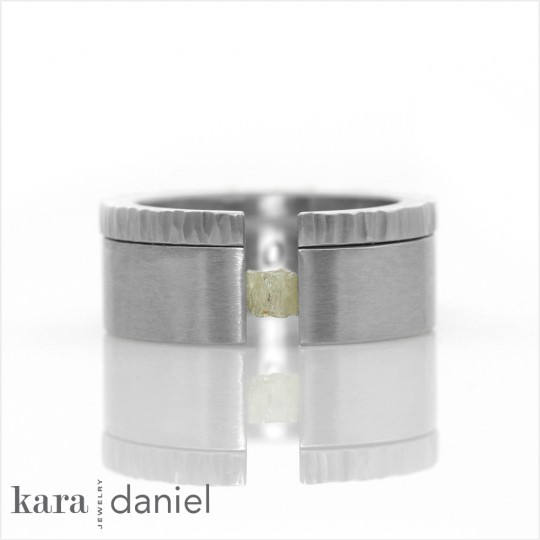 raw diamond tension-set with cross-hammered accent band
Sally & Diane tied the knot March 8, 2014. Congrats you two! They shared this sweet photo from their wedding day below. Do you have some sweet wedding day photos that feature your k|d to share with us. We'd love to see them!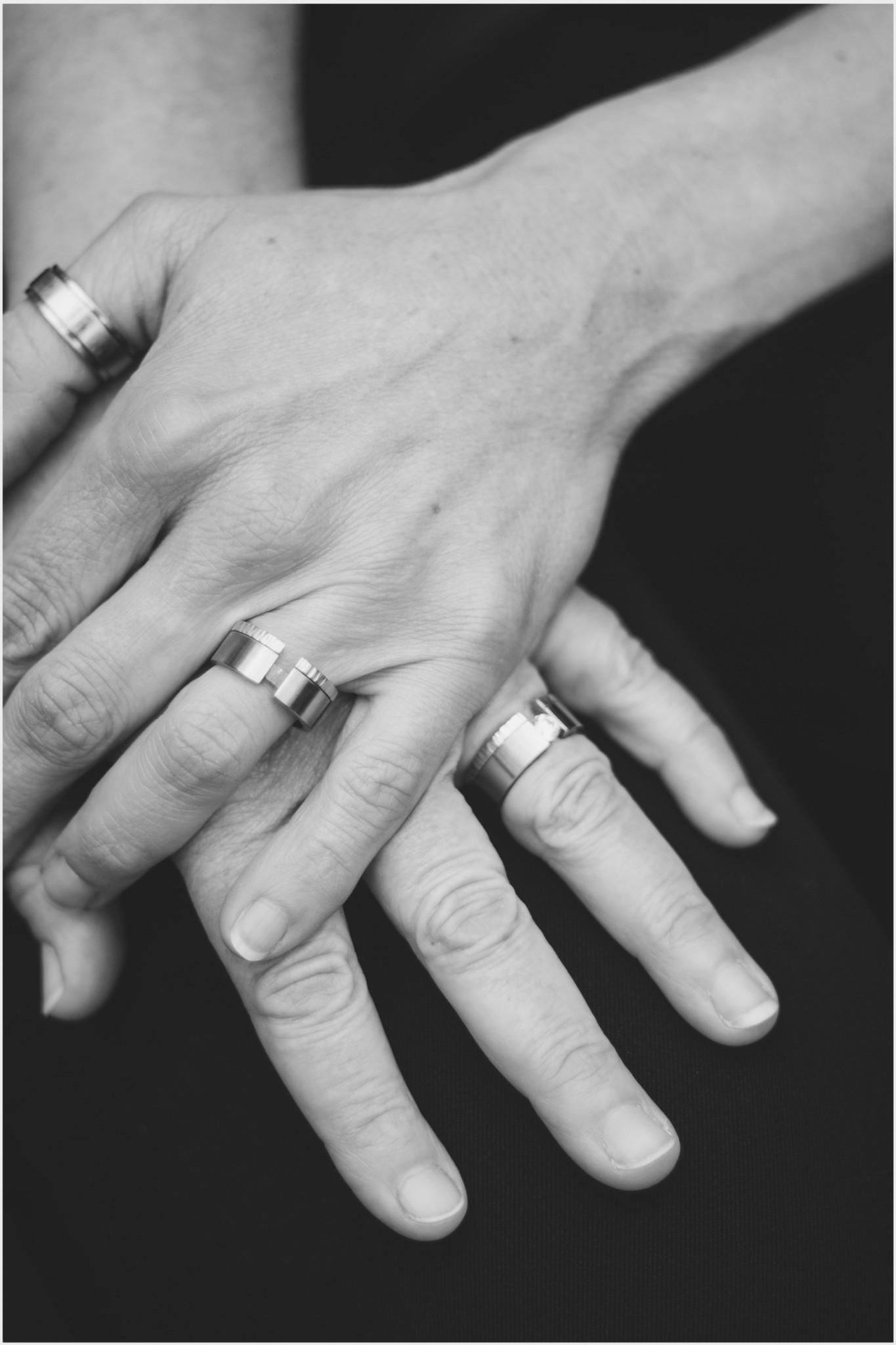 Congrats Sally & Diane!
photo credit: Raelyn Nicole Photography