Mary had some lovely vintage diamonds in settings that she wasn't going to be wearing any longer, and was looking to move them into new designs that would better suite her style.
She loved the way this oval topaz looked in our asymmetrical tension-setting and wanted to create something similar for her oval diamond. She also had some sweet, small diamonds in a prong-set ring that would be perfect for flush-setting. Her wedding band is mixed-metal so we added a sweet piece of recycled 22k gold to the top of the band to add organic warmth.
The result? An updated piece that fits her style, shows off her beautiful oval, and lets those little diamonds shine.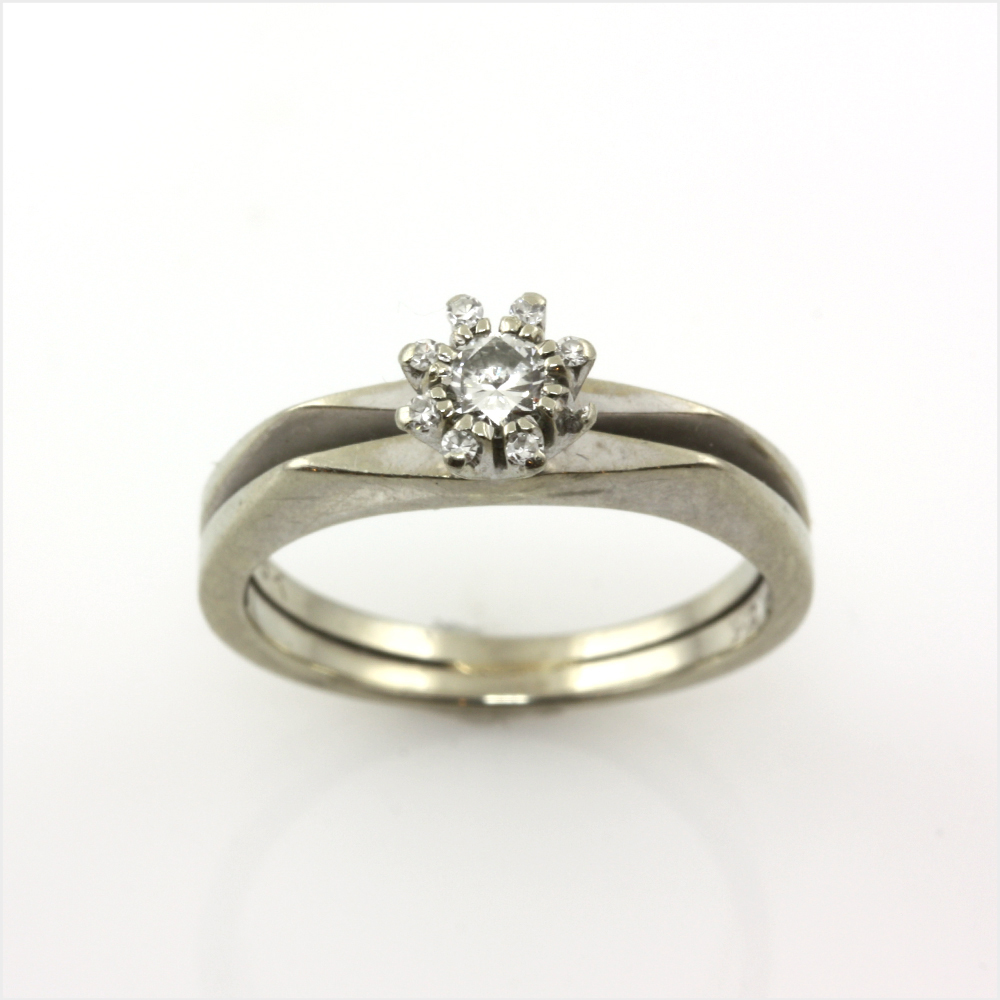 before: small diamonds in prongs to be upcycled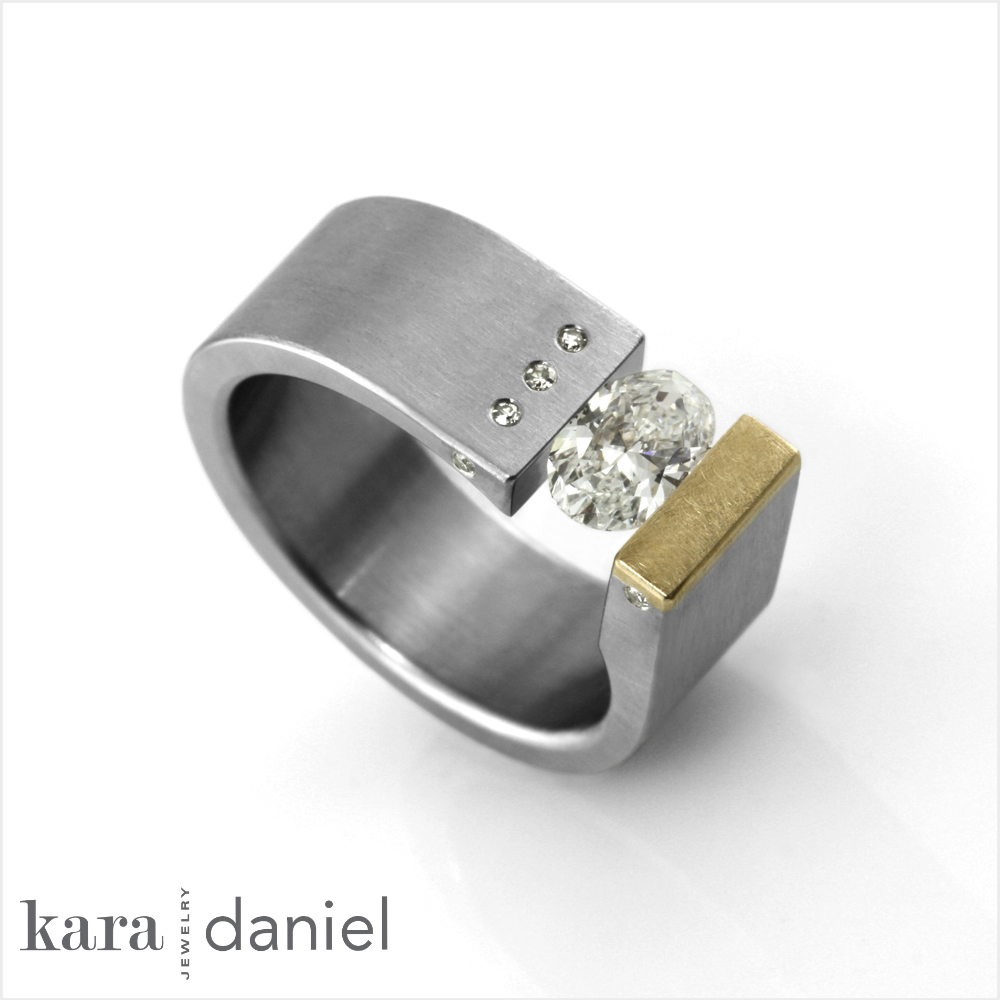 after: vintage oval diamond in new tension-setting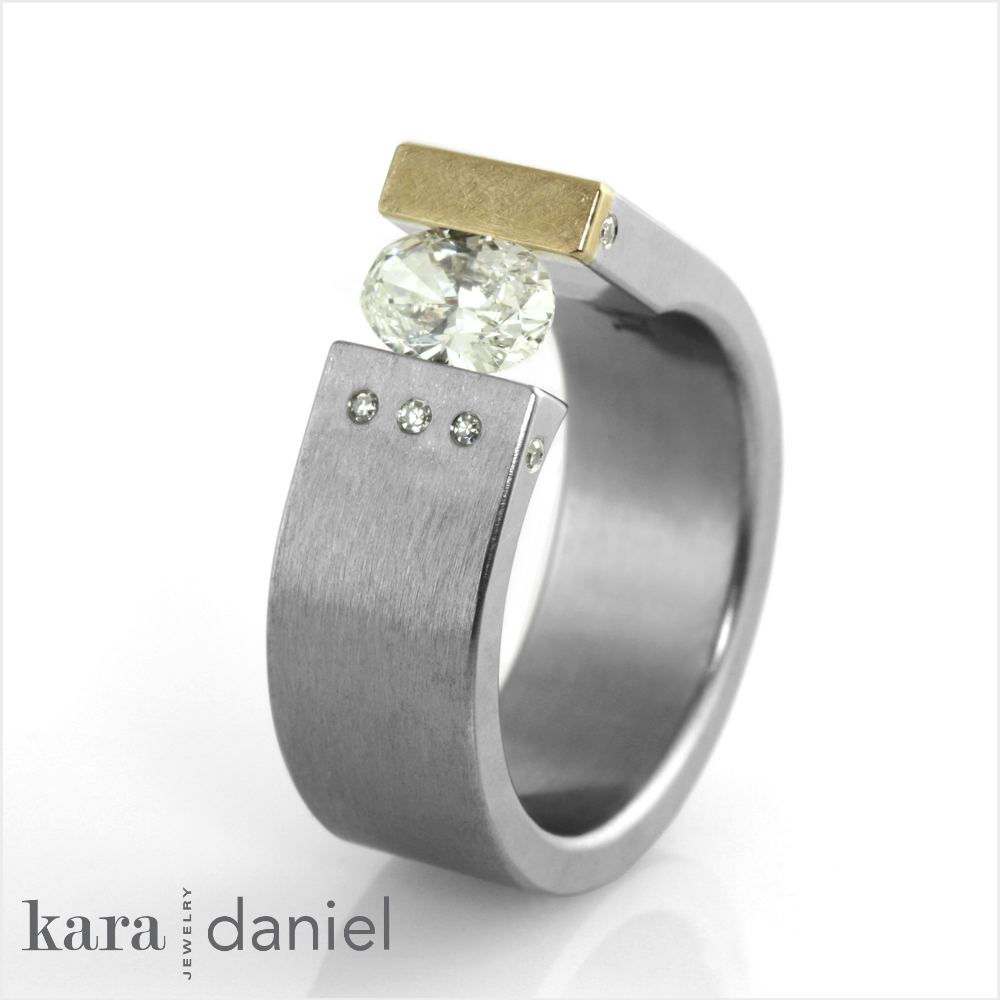 after: vintage oval diamond in new tension-setting