Donna had a diamond and emerald ring made in India in the 1970's and it was never quite what she had envisioned.
As a celebration of her retirement this year, and new adventures to be had, she came to us to design a new set of rings with the material. We settled on a flush-set diamond ring with a recycled gold 'through the trees' accent band. A classic, versatile, and everyday wear piece that could live with her on her new adventures.
We began by extracting the 12 diamonds and 5 emerald from their original gold setting. Then the 12 diamonds were scattered around the stainless band, while the gold was recycled for a cross-hammered band. The emeralds will be held for a future project.
The result? Two rings she can stack or wear independently, mixed metals to go with everything, and diamonds to add sparkle along the way. Congratulations Donna on your new adventures!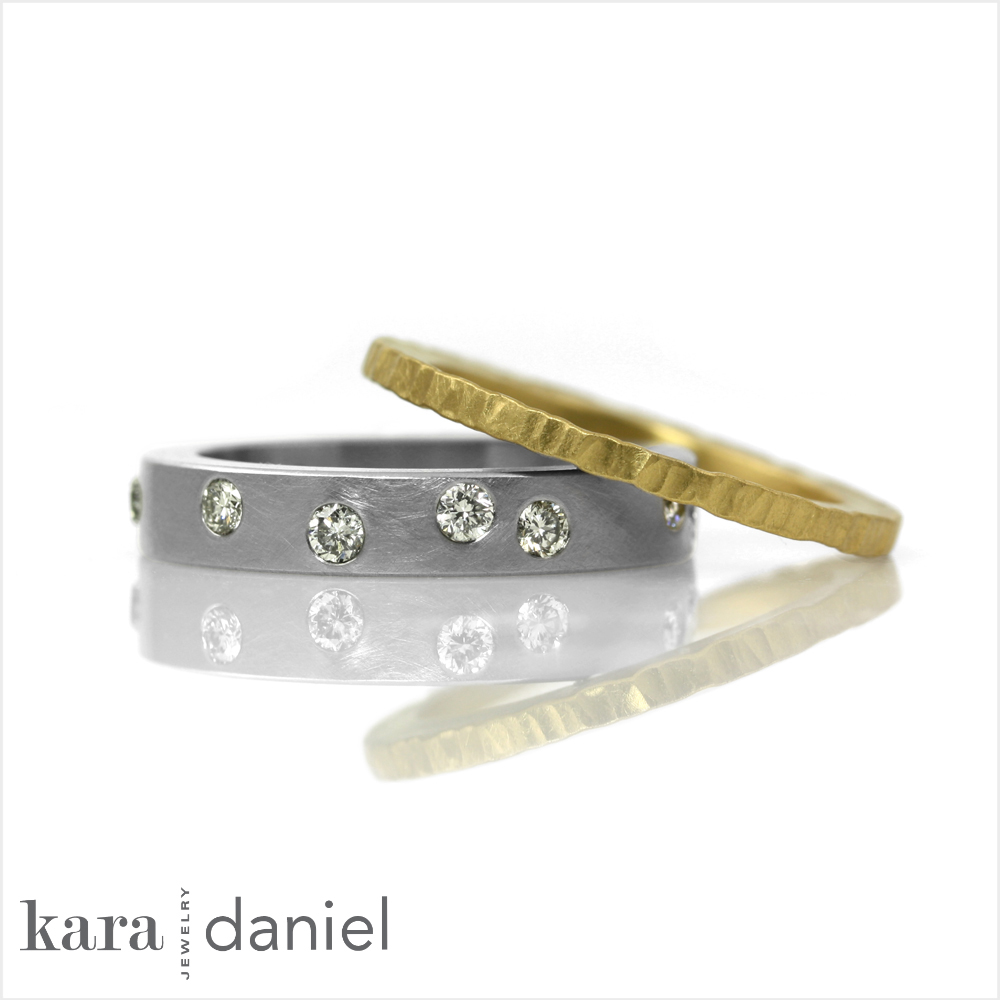 after: recycled diamond & gold flush-set ring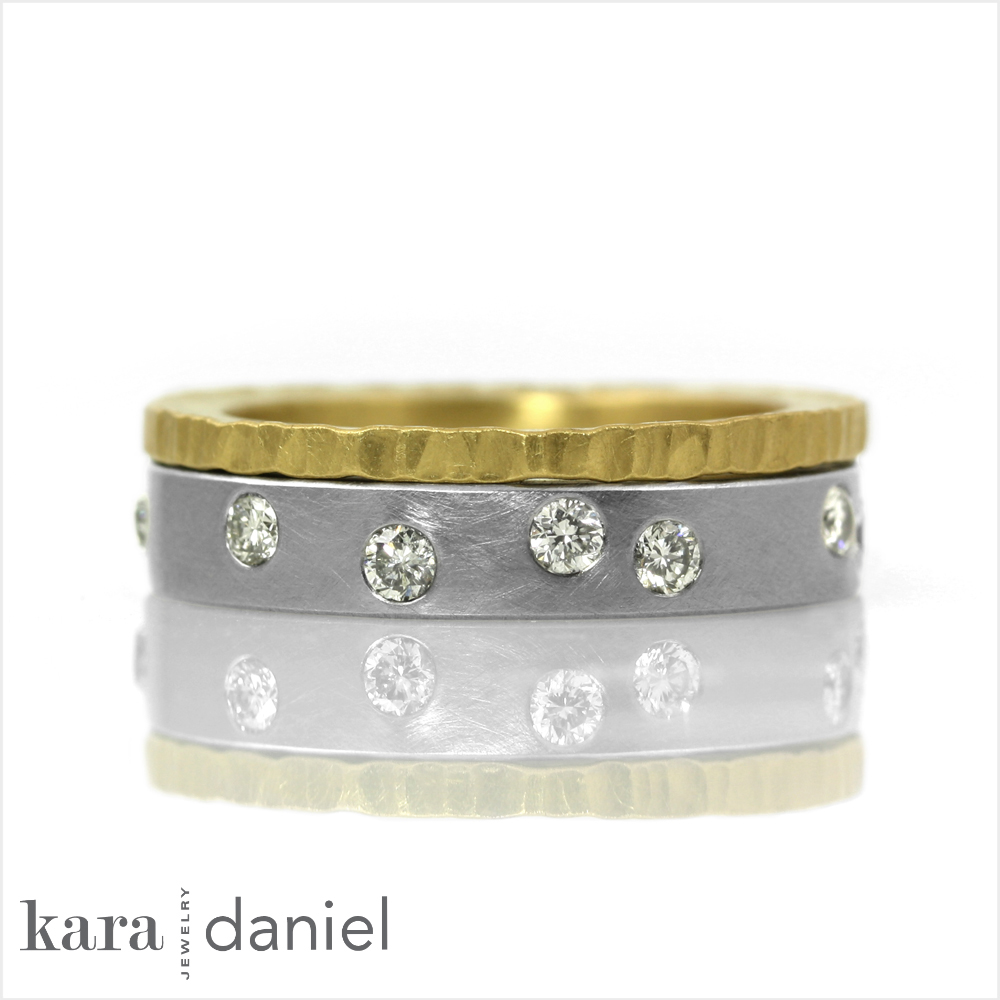 flush-set and gold band stacked