Re-envisioning. Re-imagining. Re-purposing. All of these tasks can be accomplished in a custom jewelry project.
Re-creating with gemstones and metals can be just the thing to create a shift in energy, and it's one of the most rewarding aspects for us of working with recycled materials. Mary had some family jewelry that she was interested in re-envisioning, and we invited her to the k|d studio for a custom design meeting.
Mary had and her eye on our stack rings sets for some time, and this was the perfect opportunity to craft a stack of mixed metal rings, accented with diamond. We think she did a lovely job of designing this set. Let us know your thoughts in the comments below.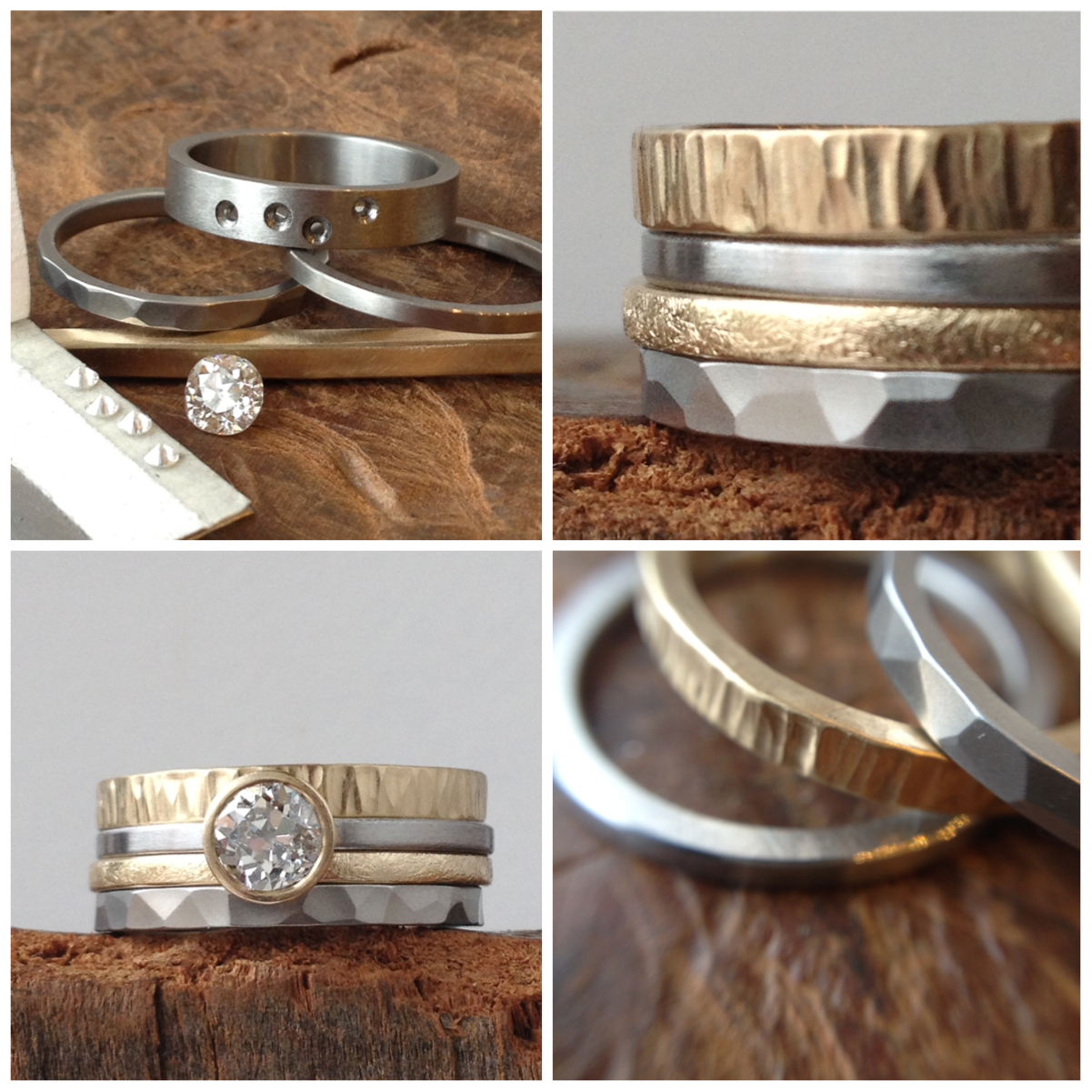 the process: vintage diamond & recycled gold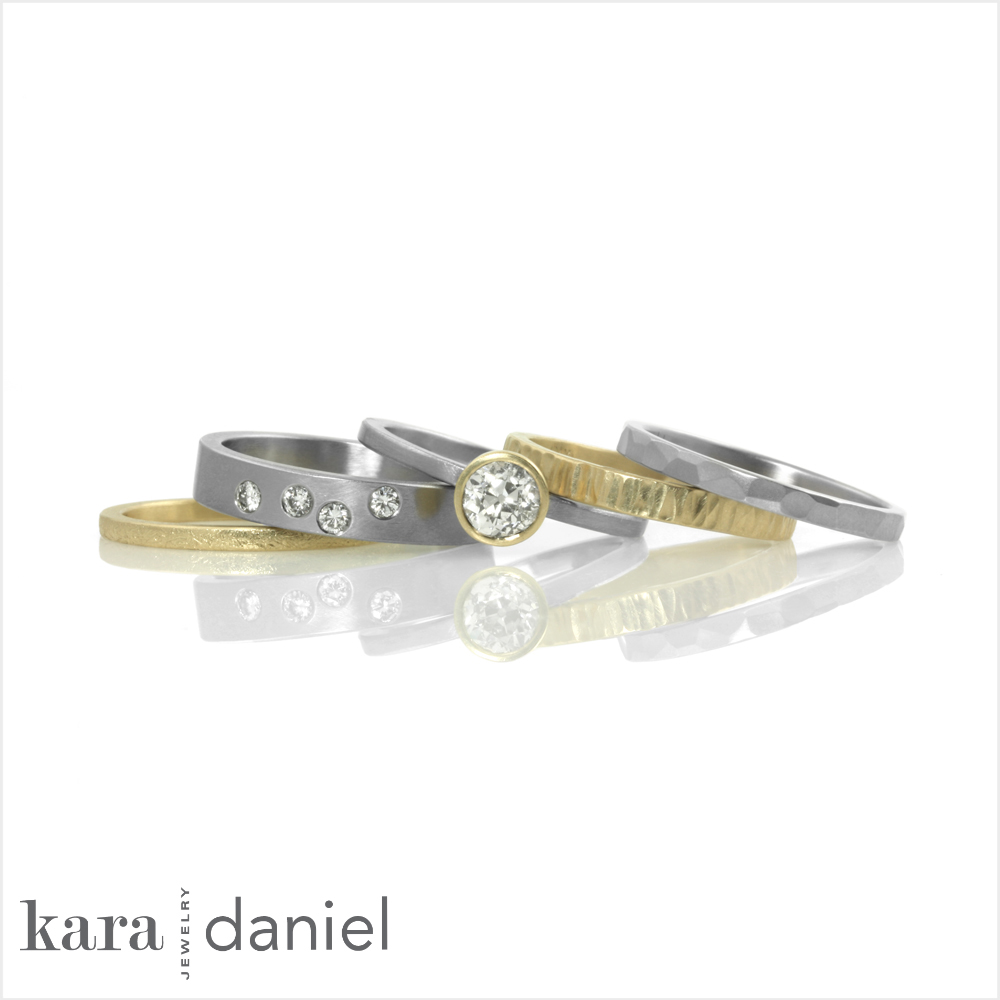 after: vintage diamond & recycled gold stack ring set