Rhia, a fellow yogini, had two rings she wanted to repurpose. Her mother's old wedding ring and an older piece of her own.
Both were pieces that hadn't been worn in some time, and she wanted to re-envison them into something more her style while retaining the sentiment of the original pieces. She gravitated towards some of the custom stack ring designs we had created previously.
The two larger diamonds were perfect candidates for delicate bezel-sets, and the smaller diamonds were begging to be flush-set. We proposed a four ring stack.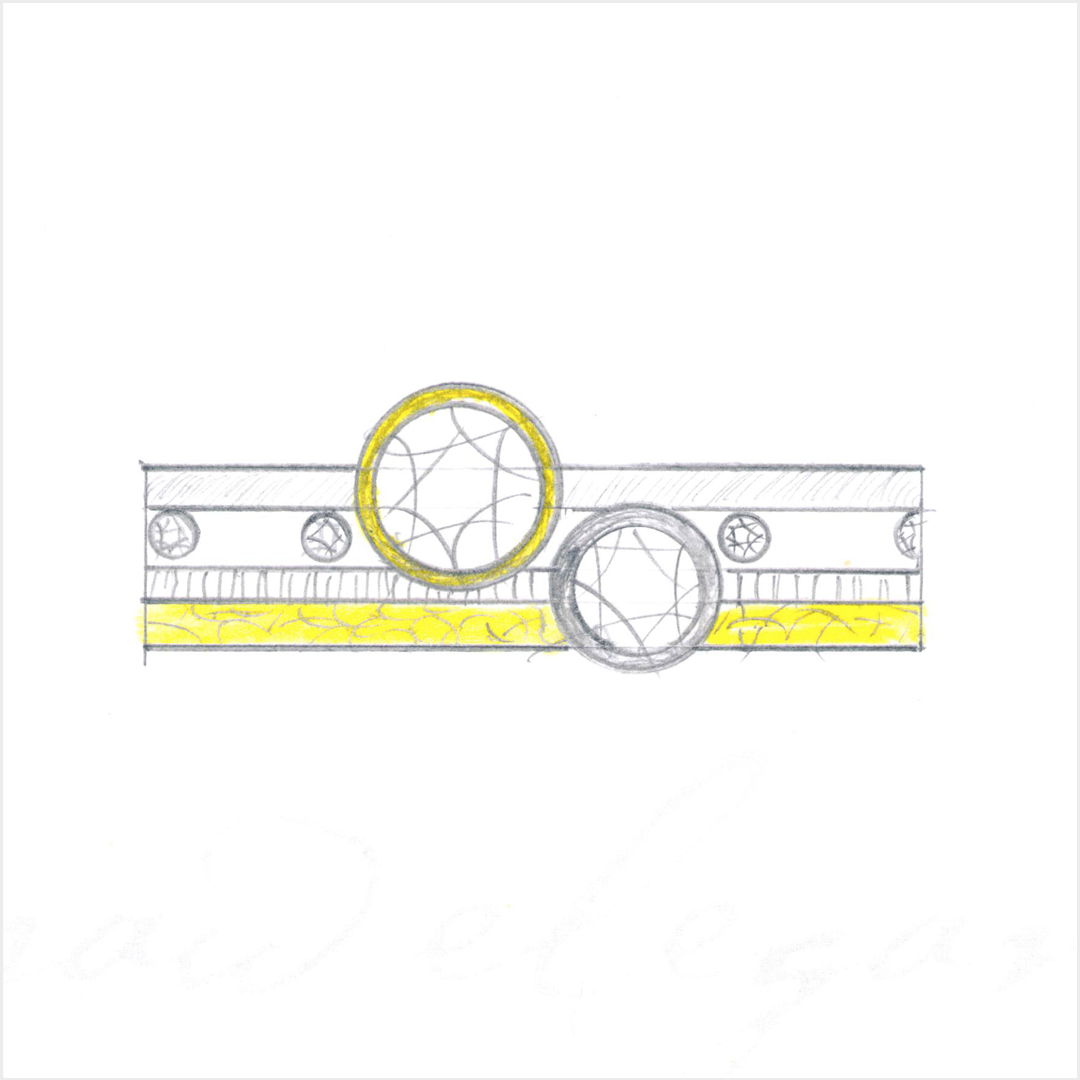 sketch of proposed design
A stack ring would make the most of the stones on hand, and give Rhia a lot of flexibility as to how she wore them.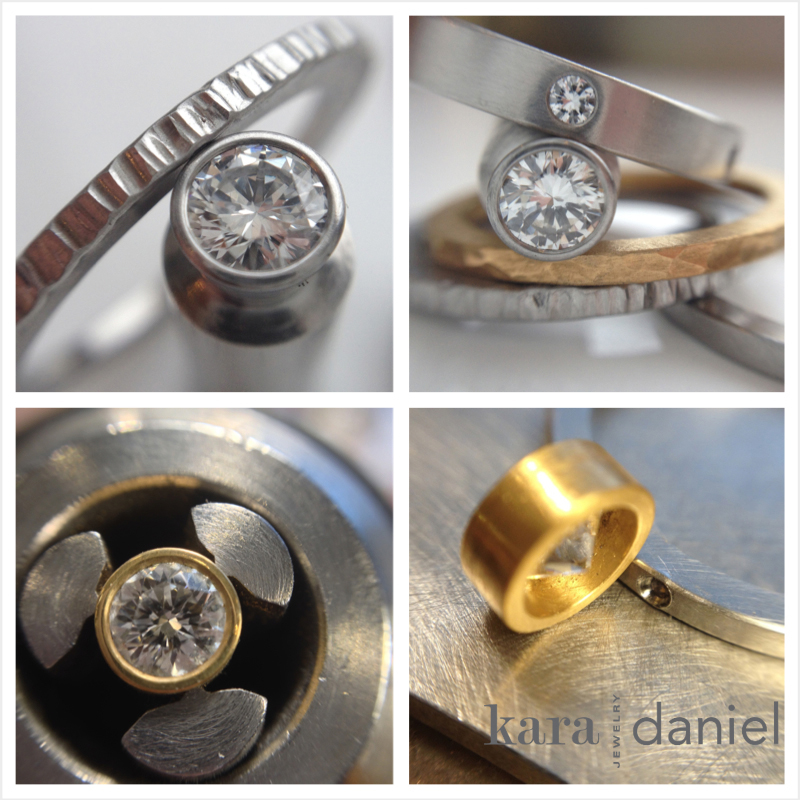 in process: bezel-set diamonds & stack bands
The final design consisted of four individual rings. The flush-set diamond band, the smaller diamond bezel-set on a hammered band, a recycled gold facet-hammered band, and the larger diamond bezel-set in gold on a stainless band.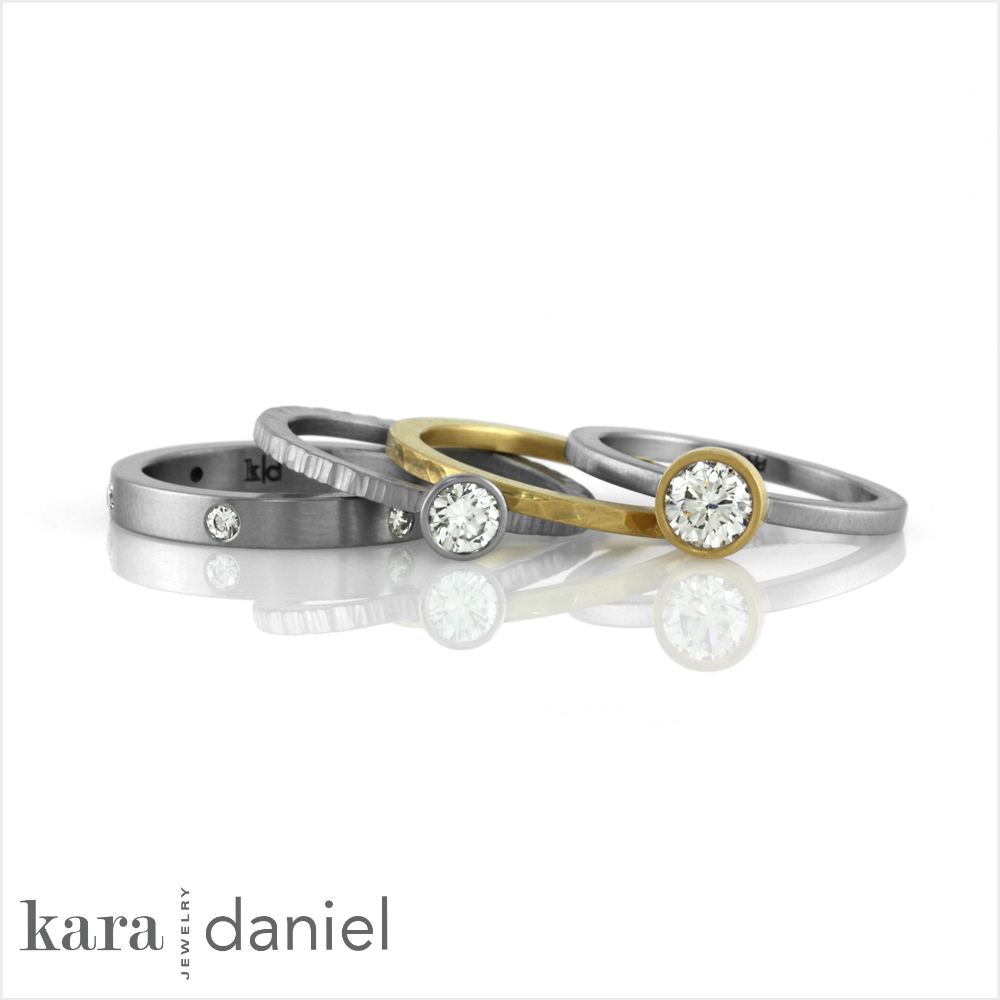 after: recycled gold & diamond stack rings
All stacked up they make a pretty sweet set, don't you think? See how Rhia stacked them up on instagram.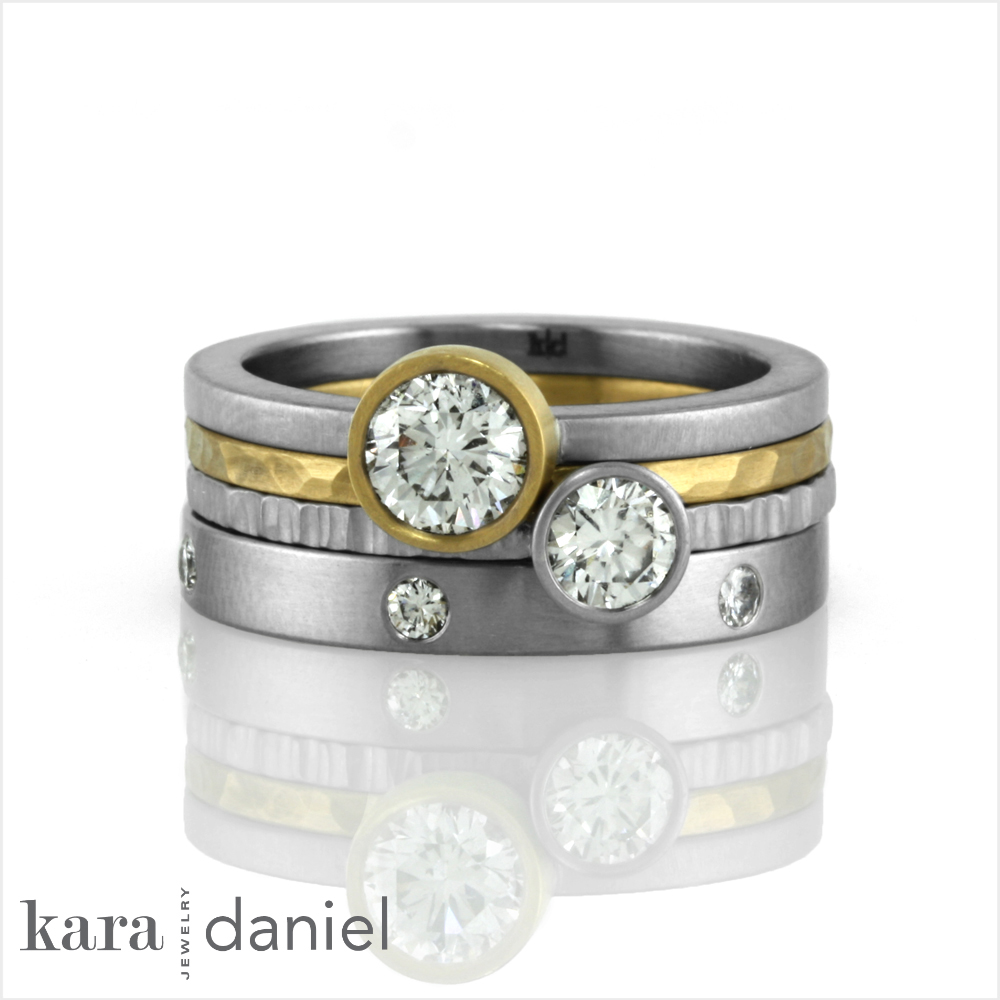 after: recycled gold & diamond stack rings, stacked!