the artists
HEAT. IMPACT. It is at that point of passionate fire and powerful contact where steel begins to take shape. Where art is born. It is both intuitive collaboration and creative conflict that forges the kara | daniel JEWELRY line - artful and enduring adornments that reflect two strong, yet contrasting sensibilities.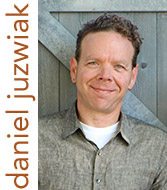 Our structured and technical view originates with Daniel. Daniel first studied Architecture, but after an inspiring art elective, he completed his training in Metal Work-Jewelry Design at the University of Michigan. Daniel is drawn to make jewelry that holds a strong line, and accomplishes a technical feat. Using traditional black-smithing methods, his technician's hand is evident in every painstakingly hand-forged stainless steel ring, and uniquely tension-set gemstone.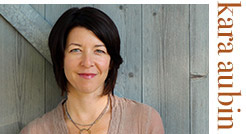 Kara brings an eye for color, and a penchant for offbeat, asymmetrical designs. A dancer and yogi by training, Kara ensures that each design moves with you, colors vibrate, and elegance endures. Her love of natural beauty and elemental design is evident in the material selections for each season's collection a subtle color shift in a natural sapphire, the luminescent glow of prehnite, and the soft shimmer of an uncut, unpolished raw diamond.
Contact the k | d artists today to learn more about us and the jewelry we craft.